I have been excited to try a pair of Wildlings for some time. Their enchanting playful branding has always appealed to me. German couple Anna and Ran conceived of Wildlings in 2013 out of necessity to find shoes their little children could move freely in. Their social media posts resonate with me of a level that runs deeper than just a pair of shoes:
They are on a mission very close to my heart, which is to rewild ourselves and our children to the treasures that nature and our own imagination holds, and feeling our feet on the earth is a good start!
Their sustainability practices are honorable, from production to materials to recyclability of their shoes at the end of their life. I will go into more detail later but please read more about this here and here, and a peek into their Portuguese factory here.
Wildlings kindly offered me these shoes in exchange for a review. However, the opinions in this review are my own.
Wildlings BlueBird Description:
This lowcut made of 100% linen from certified organic sources impresses not only with its cool blue colour, but also thanks to its wonderfully cooling and moisture-absorbing properties, which make the Bluebird a perfect companion, particularly in the summer.

Covered with cotton, the integrated hemp-flax fleece insole regulates the climate in this minimal shoe. Its incredibly thin and flexible outsole provides your foot with unrestricted freedom of movement.
Unboxing:
I was drawn to the Bluebird model mainly due to the natural fibres of this style – linen and organic cotton. The first thing that struck me about this sneaker was the absence of a real shoe-shaped structure (see below on right). The structure was soft and malleable like it would take on whatever shape the foot that went inside it was, and this was definitely the case! The second thing that struck me was the unusual but attractive sole.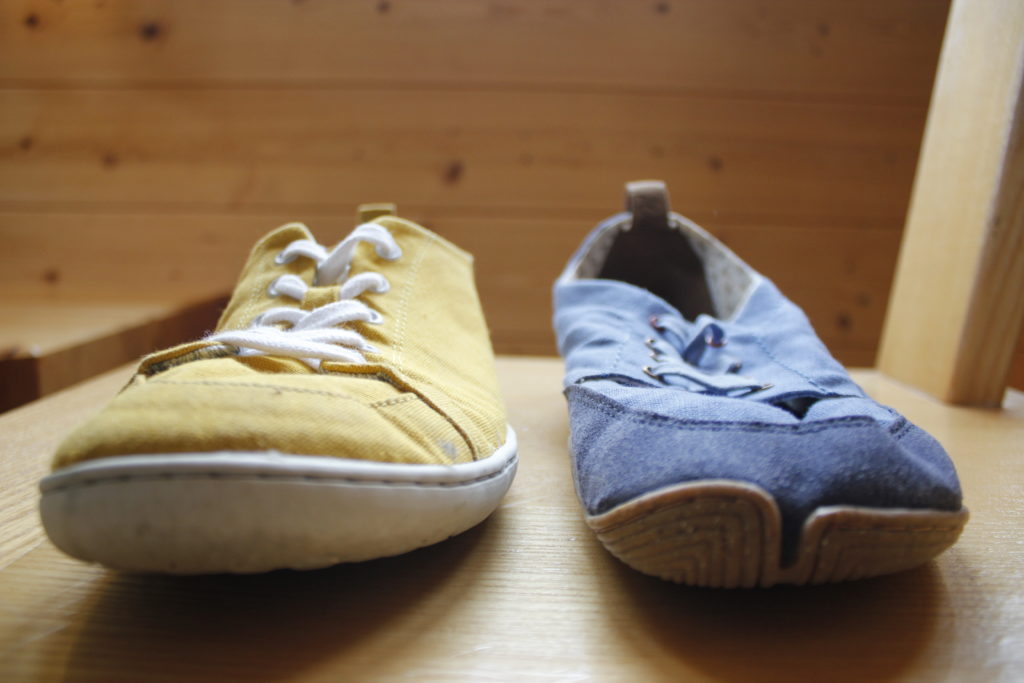 Specs:
Model: Bluebird Lowcut
Colour: Blue
Choices: One colour blue, other lacing options available
Materials: Uppers: 100% organic linen canvas Insole: hemp-flax fleece with 100% organic cotton on top Edging: microfibre (90% polyamide, 10% polyurethane) Laces: organic cotton Outsole: 80% synthetic rubber with 50% recycled content, 20% cork
Sizes: 36-48
Stack height: Outsole is 2.5 mm (size 36 – 41) / 3.5 mm (size 42 – 48) Insole is 2.5mm so a total of 5mm for size 39
Tested on: Bare Soled Girl, EU size 39, slim leg and ankle, low instep, medium to wide toe box (10cm across the widest part of foot or insole), Egyptian toe-box shape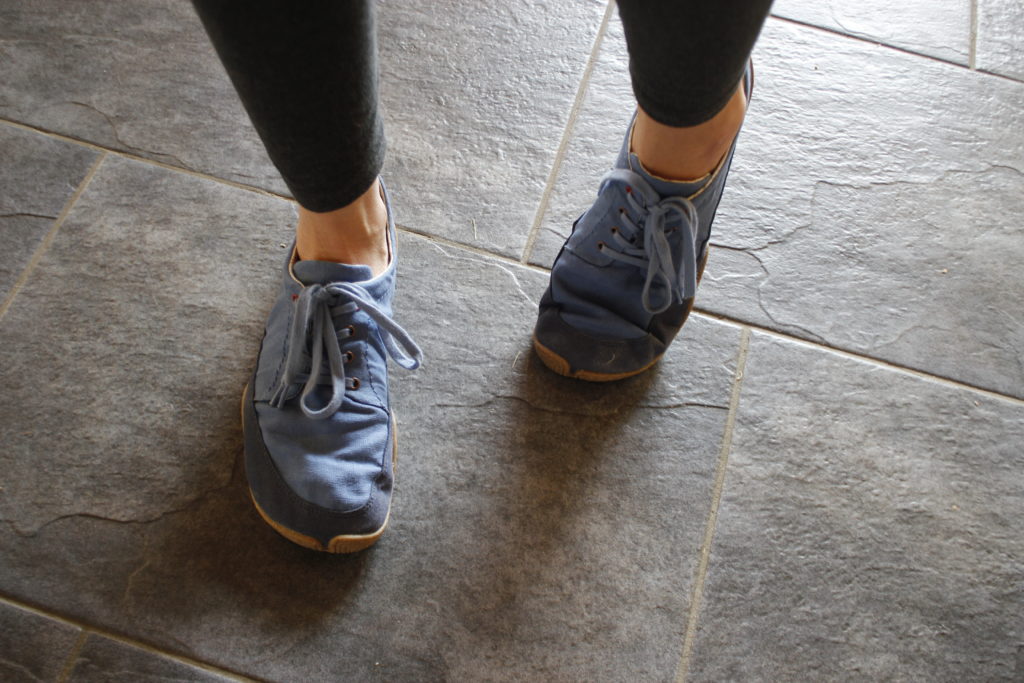 Barefoot Brief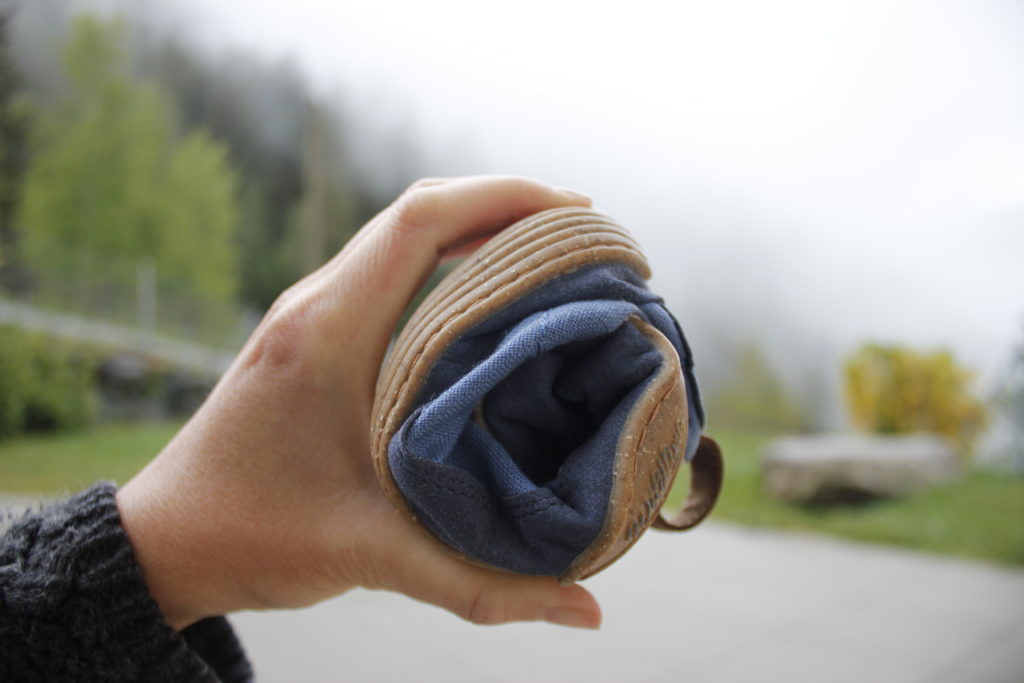 Zero Drop: Do they have a totally flat sole?YES. There is absolutely no heel in this lowcut.
Toebox Space: Do they have plenty of space for toes to wriggle?YES. For my relatively wide foot (10cm across at widest point) they are perfectly fine. However, I will note that I don't wear them with socks. They're fairly squarish at the toes, so they should suit most foot shapes.
Stack height: Is the distance from foot to ground small?YES. The outsole for size 39 is 2.5mm and the insole is 2.5mm so a total of 5mm.
Arch/Cushioning Test: Are they free from supports/cushioning?YES. They have a 2.5mm hemp-flax fleece insole which does provide some comfort since the outsole is so thin.
Ground Feel: Is there a decent ground feel?YES. The ingenious design of the outsole fosters an incredible ground feel in two ways: there is not much between you and the ground, and it is incredibly flexible.
Lightweight: Are they lightweight?YES. Incredibly so. I weighed them and they are 135g per shoe. Muki's Sol is 165g (another superbly light shoe).
Materials:
Uppers are made with highly pliable organic linen in a sapphire blue colour. It was the main reason I chose this style as linen is wonderfully cooling and moisture absorbing for coming into the Summer season. The integrated hemp-flax fleece insole also regulates the climate and is covered by an organic cotton cover.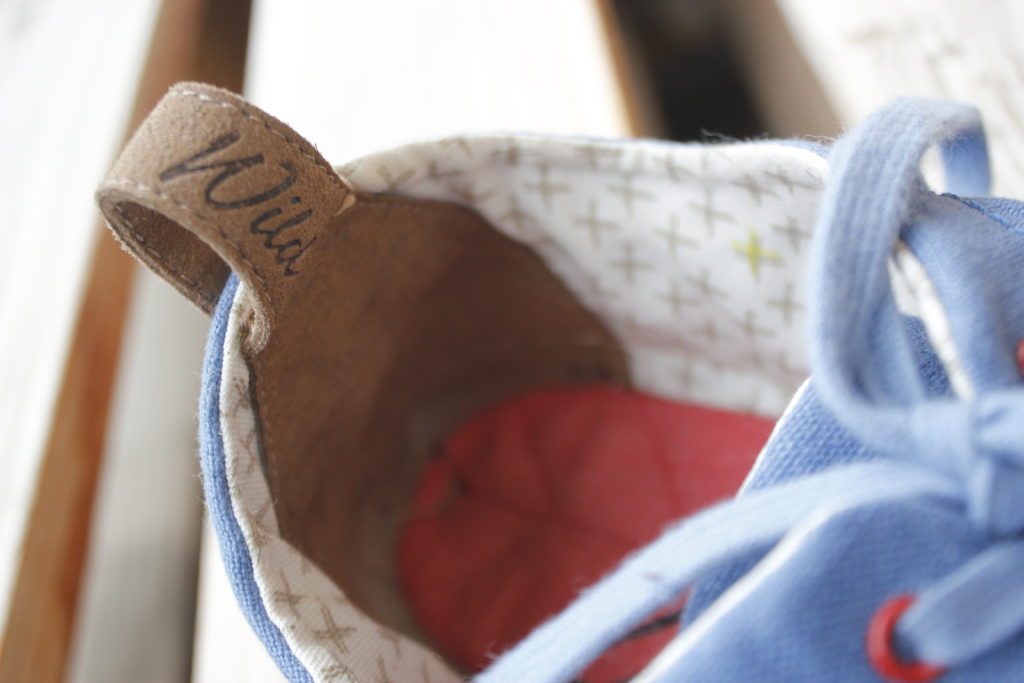 Wildling branding is stamped on the tongue and on the super-soft brown pull tab at the back, as well as the microfibre blue edging (oh and twice on the sole, there's no way these will pass for any other brand 😂😂).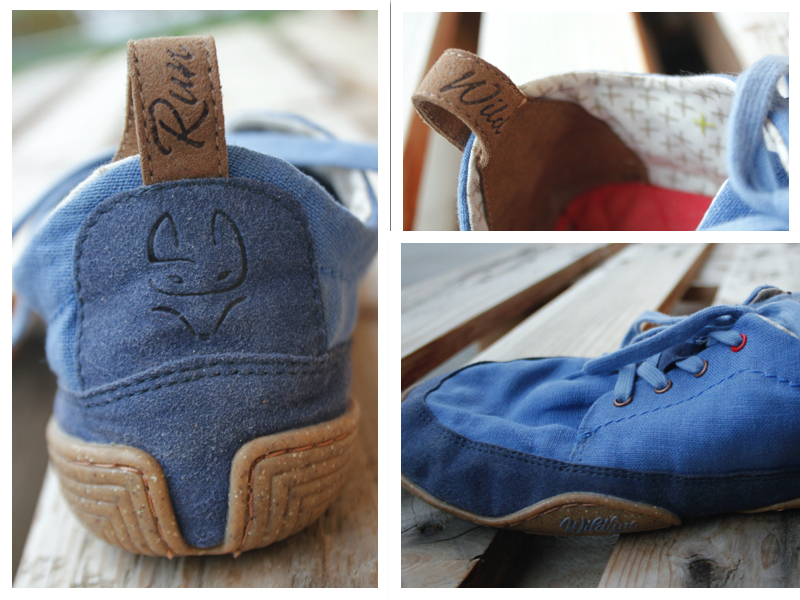 Sole:
Wildling's unique sole is inspired by Japanese ninja boots, and its shape and material provide absolute flexibility in every direction. You can see from their blog and social media posts that they have really done their research to create a sole that combined functionality, durability, and flexibility. It allows freedom of movement that I really notice and enjoy. At 2.5 mm in width (with a total stack height of 5mm) for my size (EUR39), it is also incredibly thin so really nurtures that barefoot feeling.
New this year is the added black patch on the sole, adding to the durability of the sole. It is my first pair of Wildlings so I can't say whether this unique sole will wear as long as others, the one thing I would note is that it does assume that your arches are functioning (ie. that you are not a big pronator) otherwise I wonder if the inside of sole would wear out more quickly?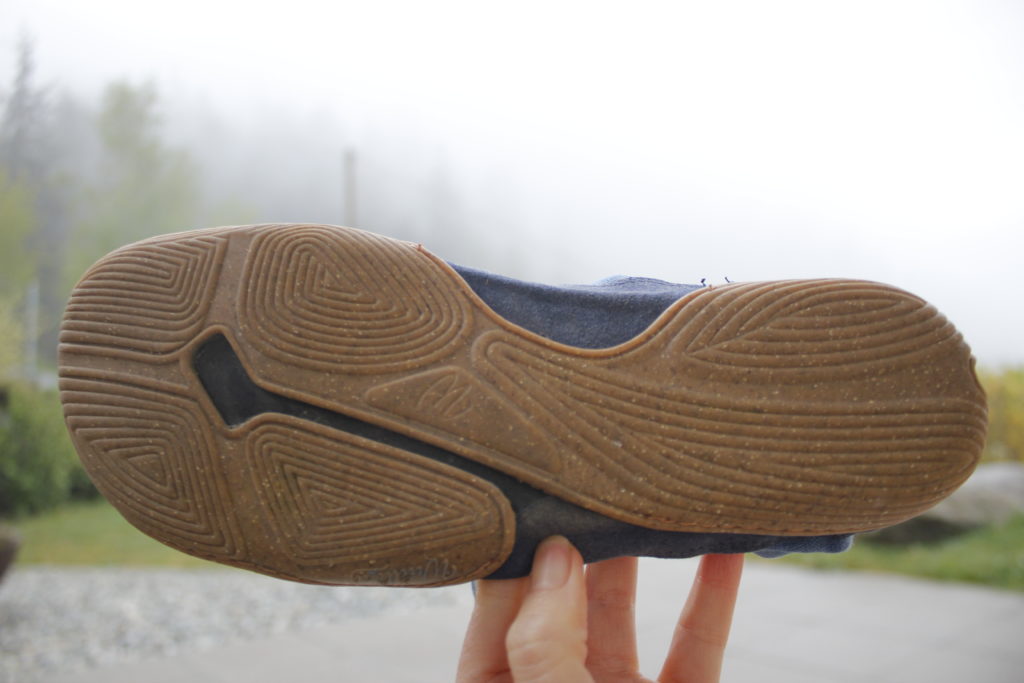 Sizing:
Wildling's size finder offers you two choices to sizing: a printable Fitkit template, or simply measuring your feet with a sheet of paper and ruler, and choosing the corresponding size from their dropdown menu. I chose the second option as I didn't have access to a printer. My feet measure 24.3cm from the tip of the big toe to heel, which equated to a size 40.
However, I had to return this size (first return is free by the way) as it was too long. The 39 is perfect for me with a full thumb space in front of my big toe (again noting I don't wear socks with them). For this review, I found a printer to print out the Fitkit, and it seemed more accurate than their dropdown menu option (above). Below video details how to use the Fitkit.
Sustainability
A German family business with shoes made mainly in Portugal
Traditional weaving mills weave in a special way that makes the fabric more durable
Fair working conditions, fair wages and close relationships with the factories that are producing their shoes
Long-term partners and environmentally friendly distribution channels.
Transparency with suppliers and manufacturers, cooperation partners and service providers
Natural vegan fibres: Organic cotton, hemp, linen, and cork
Majority of the processed materials are produced in Germany and Europe (bar the washi fabric)
Their wool comes from Nordwolle, from the island of Rügen, which focuses on sustainability and wildlife conservation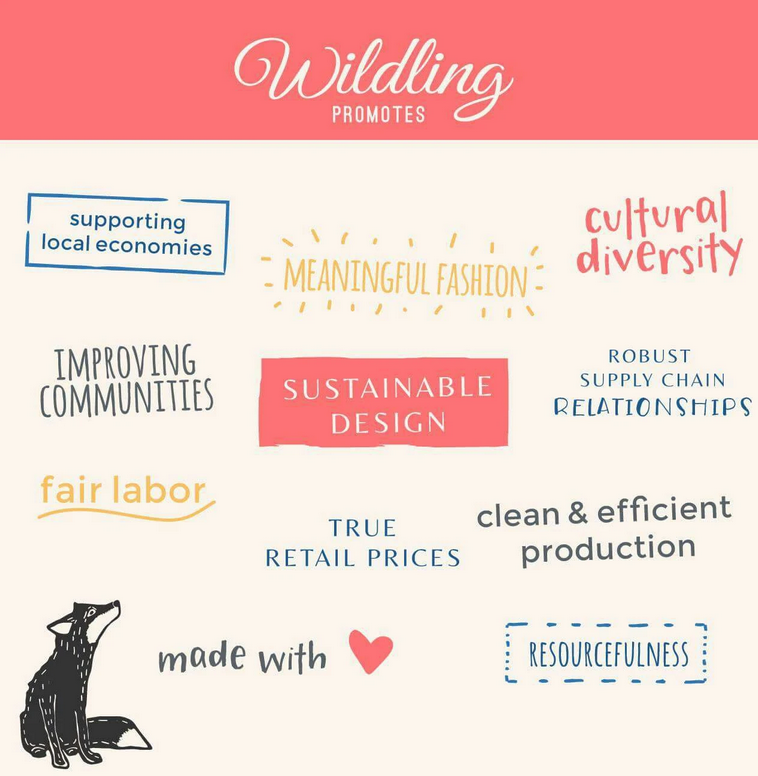 Style
I would class these shoes as low cut canvas sneakers. I am going to be really honest here and say that they look SO much better on the foot than off the foot. Off the foot, they somewhat collapse onto themselves, but on the foot, they take the foot shape and look great. I wear them with skinny jeans, leggings and casual dresses. I haven't tried different coloured laces, but I am sure a red lace would look really hip. They are a style that took a while to warm to, but I must say I really do love them now, in terms of comfort but also looks.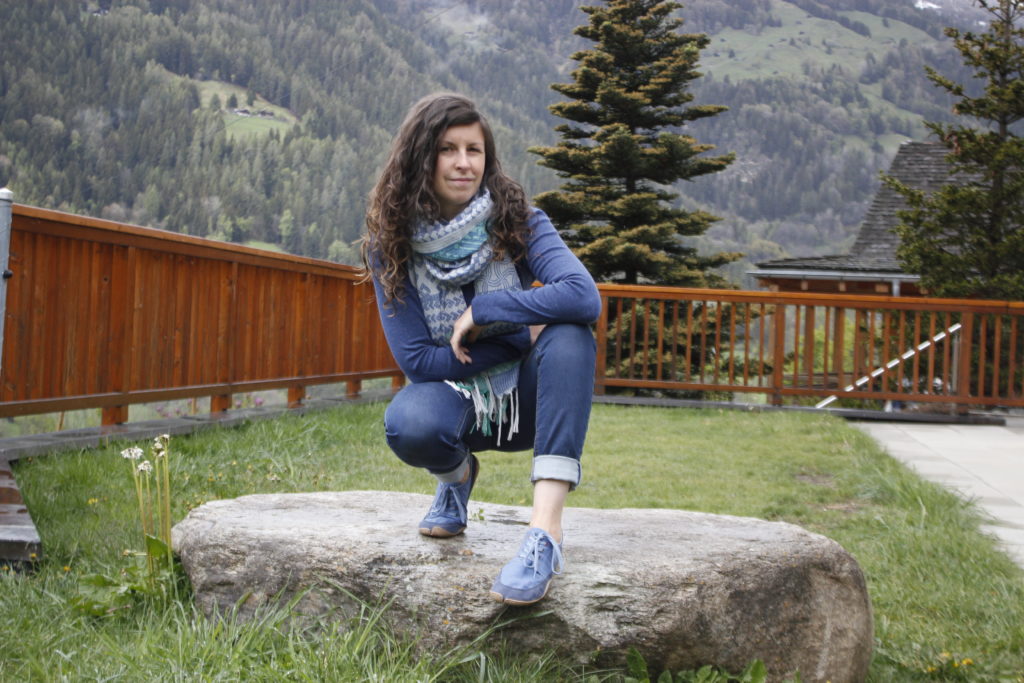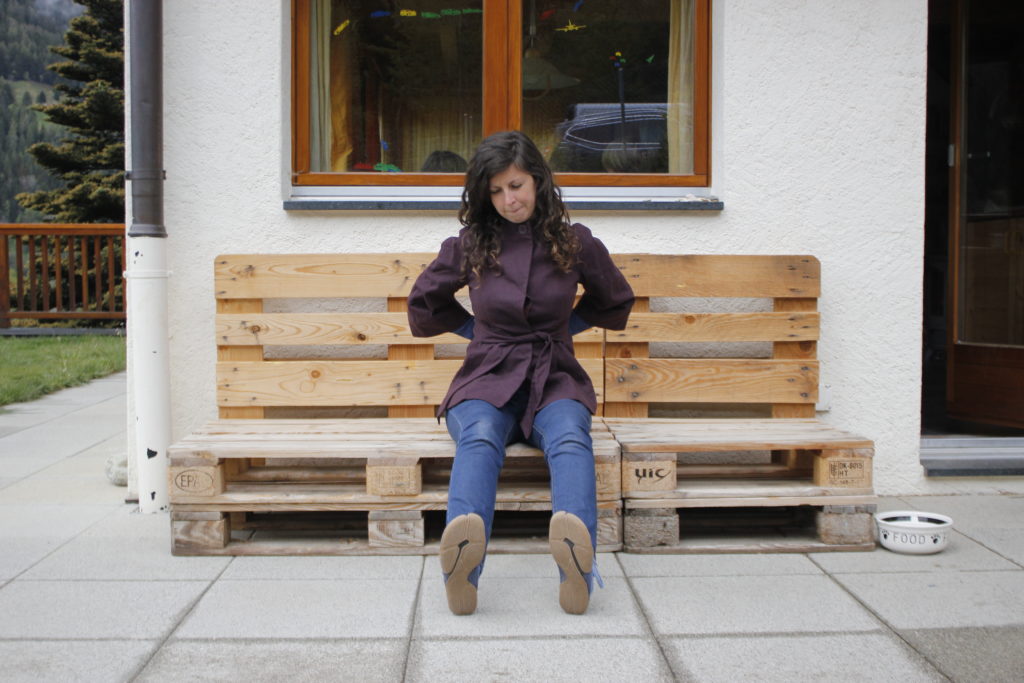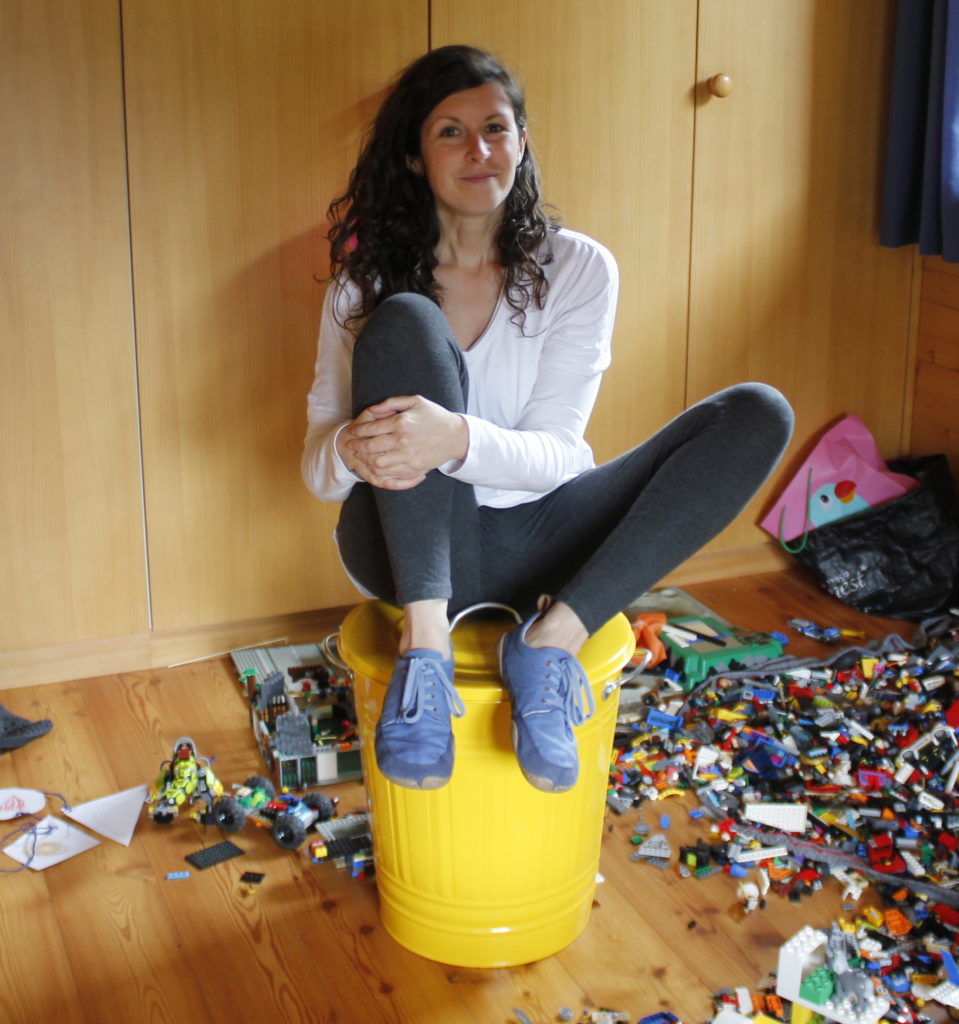 Comfort
My Bluebirds are probably my most comfortable shoe right now; they really are glove-like, featherweight, soft, and ultra-flexible! They are going to be a hard brand to beat in this regard.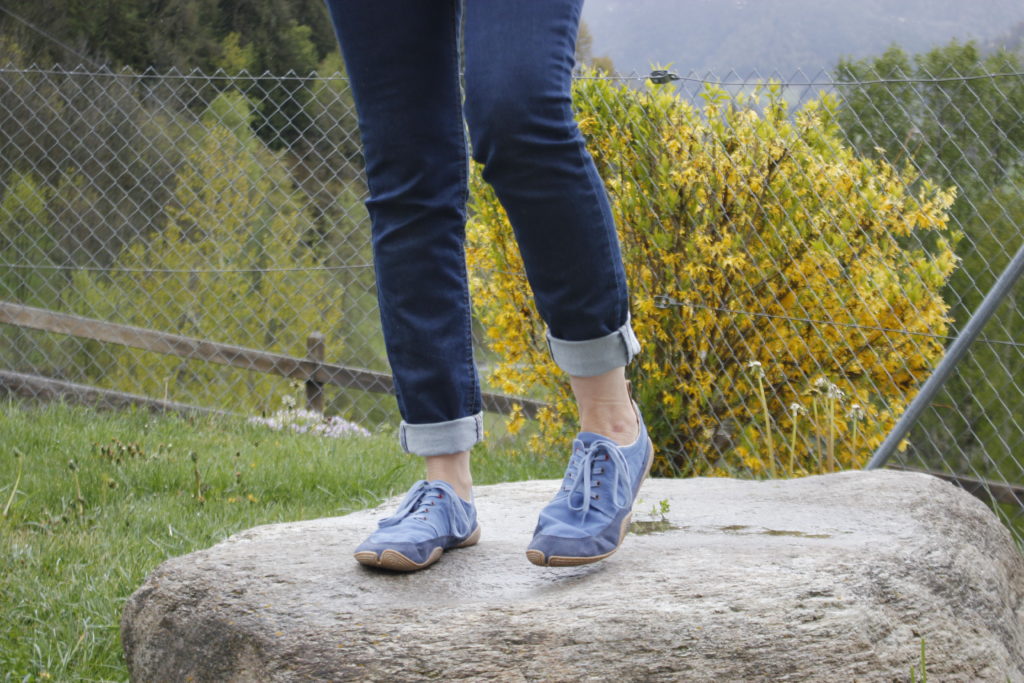 Conclusion
So I have my first Wildlings shoe, and I must say I am hooked! I look forward to trying other styles and fabrics, but I am 100% pleased with my linen bluebirds. I am both intrigued and slightly nervous about the unusual sole, probably because I have never had a sole like this before! After doing some research, it seems that since the addition of the black patch in the central gap of the sole, durability has been increased, so this puts my mind at rest! I am also incredibly impressed by Anna and Ran's ethical and philosophical viewpoints, so they are a brand I am pleased to support.
Buy Here for €74.80 plus €8.90 worldwide shipping with DHL (approx. 5 – 7 working days worldwide)