Lems have been around for many years. I remember my first boulder boot back in my early barefoot days (2013) when they felt verryyyy wide at the toe-box. It's funny how over the years I have come to love the barefoot aesthetic. The new waterproof Boulder 2020 version has seen multiple improvements – they've reinforced everything; from a thicker gauge thread to an overall stronger outer construction. They have a pre-treated water repellant finish. And yes, they're still zero-drop.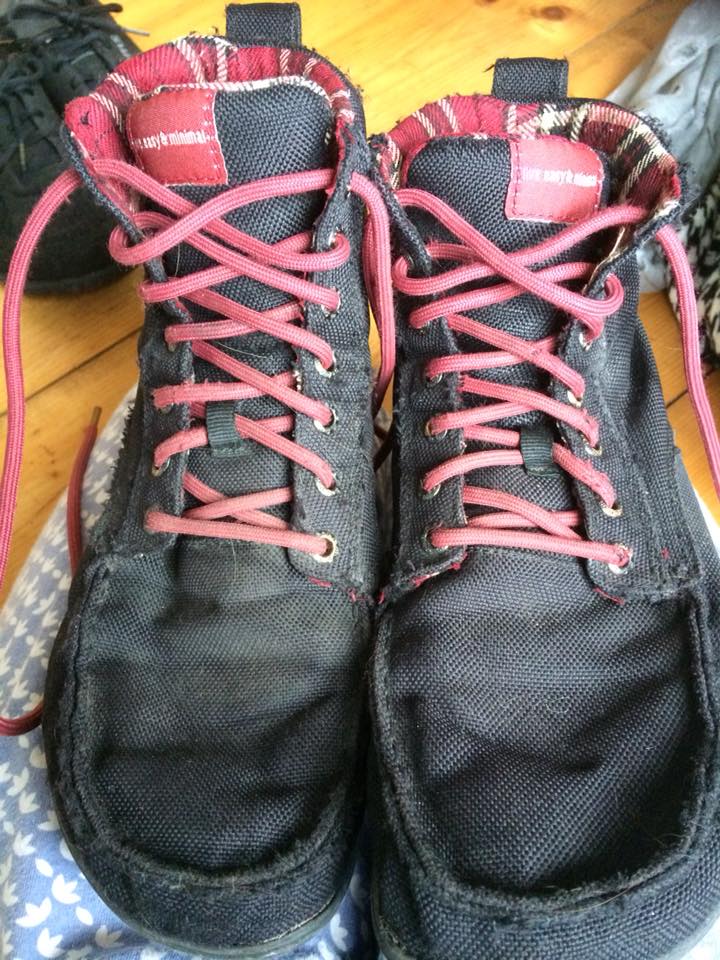 Video Summary
Website Description
"If you loved the incredibly good looking Leather Boulder Boot, have we got something exciting for you. The upgraded version is made with all the features you know and love, like supreme flexibility, a zero-drop platform, and unparalleled packability, but now, it's also waterproof! That's right, you can dive right into your next adventure while keeping your feet fully dry."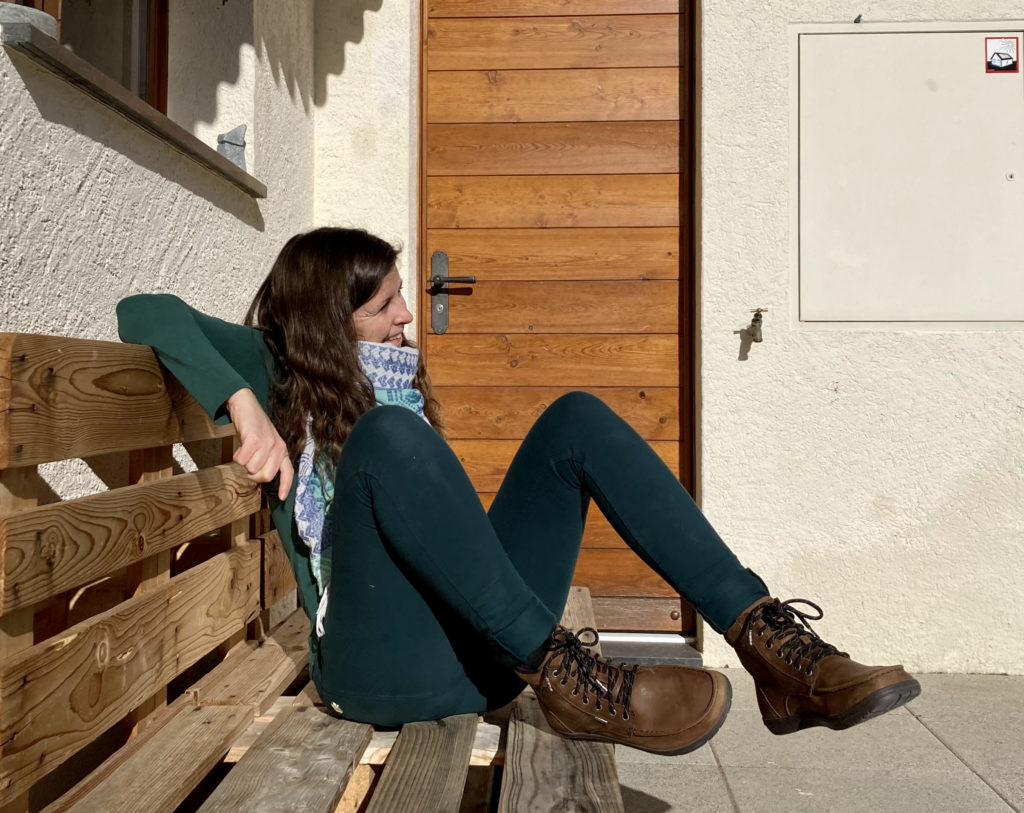 Unboxing
I was immediately struck by what a solid boot they were – a REAL boot, not a fiddly wannabe-boot! They looked chunky but super stylish, with beautifully weathered leather uppers and a smooth finish and feel – I had to stop on the way home from the post office to try them on!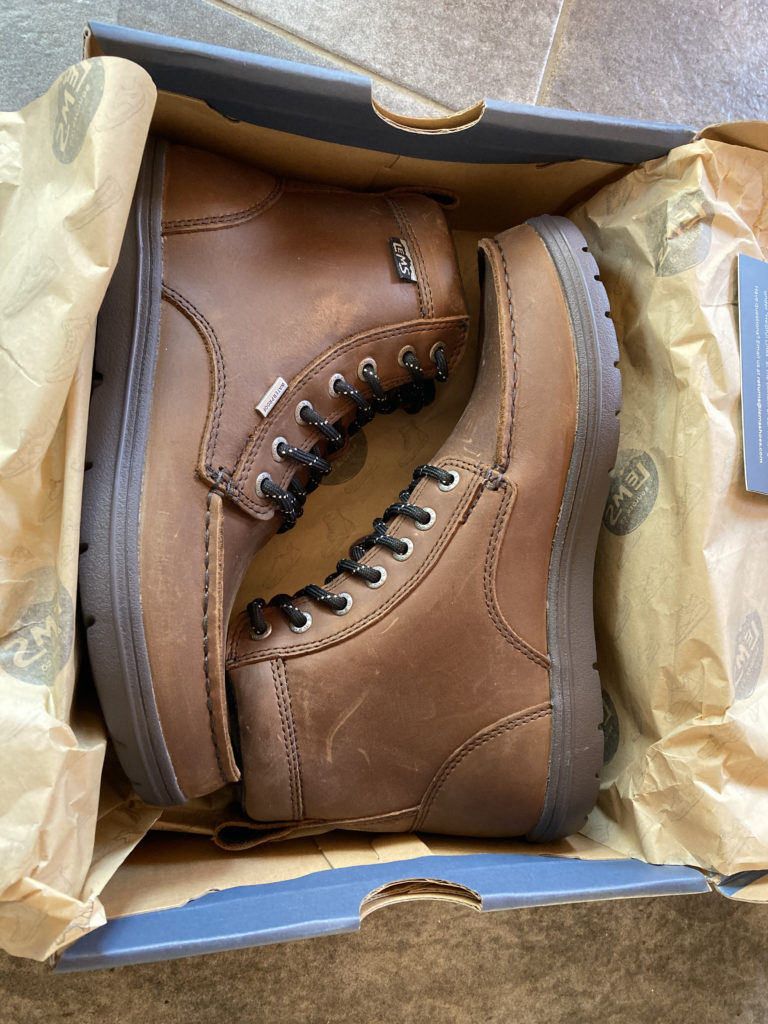 Specs
Model: Boulder Waterproof Unisex
Colour: Umber
Choices: Black or Umber Brown
Materials: Uppers: Full-grain oiled leather, Inner lining: Full-grain leather + moisture-wicking Lacing: Cotton, Sole: LemsRubber™ (air-injection rubber)
Sizes: 36-43
Stack height: 9mm sole + 2mm footbed = 11mm + 3mm PU removable insole = 14 mm stack height
Toe-Box Shape: Sloping from the big toe
Tested on: Bare Soled Girl, EU size 39, slim leg and ankle, low instep, medium to wide toe box, Egyptian toe-box shape
Weight: 367g per boot (size 9.5 womens)
Barefoot Brief
Flexibility: Can I do a one-handed roll and twist with this shoe? NO. I need two hands for this sturdy boot. It is flexible all the way but stiffer than I am used to. So if you are coming from a conventional hiking boot you'll be amazed at flexibility. Alternately if you are coming from a pair of Vivos then these will feel quite stiff at first. It's all relative folks!
Zero Drop: Do they have a totally flat sole? YES. Completely flat. Even though the soles wrap a little higher towards the back of the shoe, this has no bearing on the actual height from heel to toebox.
Toebox Space: Do they have plenty of space for toes to wriggle? YES. They have plenty of space for toes to wiggle.
Stack height: Is the distance from foot to ground small? AVERAGE. There is 14mm between my feet and the ground which I would consider average for a barefoot shoe, but quite good for those coming from conventional hiking boots. Taking out the 3mm insole will knock off a little from the stack height if you wish.
Arch/Cushioning Test: Are they free from supports/cushioning? YES. They have no supports or cushioning at the insole of any kind, just a slightly cushioned insole.
Ground Feel: Is there a decent ground feel? AVERAGE. With insoles removed I have some ground feel, but not a huge amount when compared to other minimalist shoes.
Lightweight: Are they lightweight? YES. When you consider conventional hiking boots weigh anywhere from 400g to a whopping 700g, then you realise that these are most definitely lightweight at 367g per boot.
Materials
Uppers are 100% full-grain leather with an oiled finish, that is pre-treated to be water repellent. The leather has a wonderful earthy weathered appearance, and with increased wear only look more beautiful. To increase the water-repellency and extend it over the life of the shoe, Lems suggest using a waterproofing wax such as Otter Wax and reapplying 2-3 times per year.
The gusseted tongue is made of a moisture-wicking lining covered by a breathable water membrane to keep water out. This same soft lining is used inside the shoe including the sole. There is a removable PU insole that boasts the Lems logo on top. Lacing is with metal eyelets and the laces are strong durable cotton laces. The ankle is gently padded, adding to comfort and aesthetic and the heel is reinforced with a second layer of leather.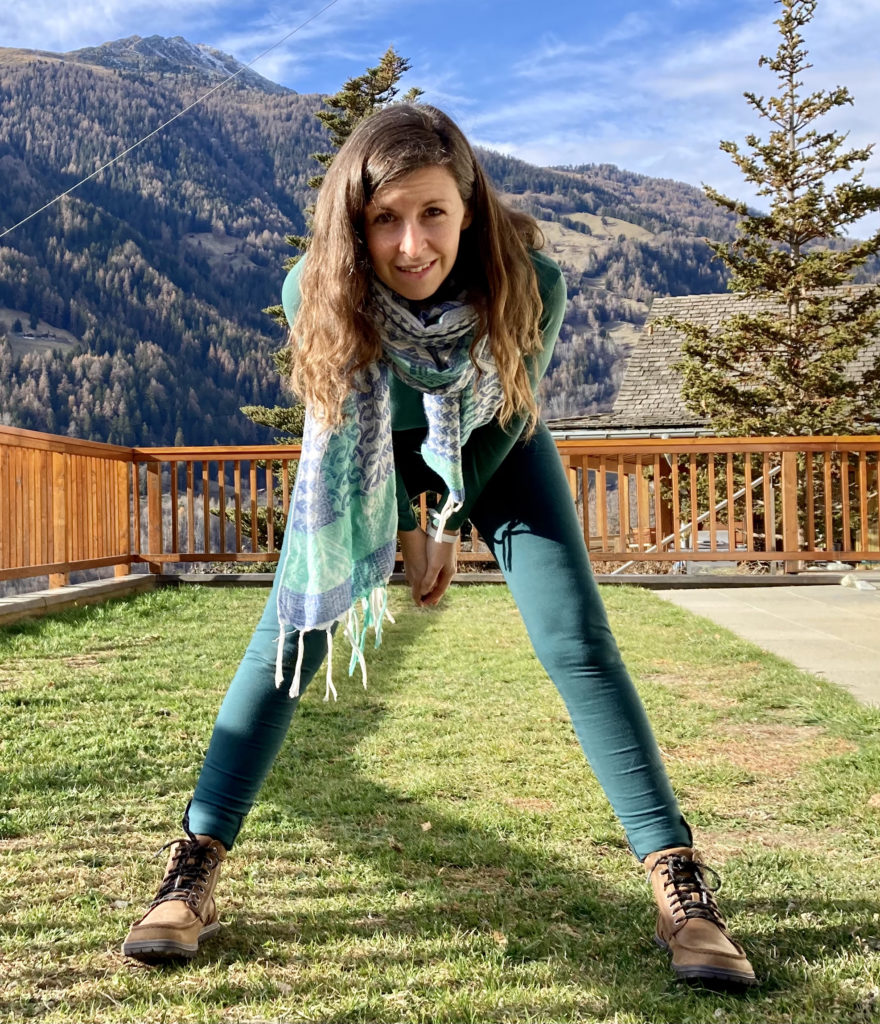 Sole
The injection blown rubber (IBR) outsole featured on their Origin Series (including the Primal 2) is a unique, air injected dual-component of EVA and rubber. The EVA material provides cushion and comfort, while the rubber helps grant traction and durability. Most footwear brands utilize a double component where the rubber is cemented to the EVA, where Lems combine the two materials into one single piece.
I don't find the sole to have the most amazing traction for hiking, and I think the addition of some lugs would 100% improve its hiking attributes. I slipped on loose gravel and mud, so I think the sole needs some work in this regard. They will work best for light hikes, walks, farming, gardening, golfing and other outdoor work. Your feet will be comfortable and dry all day.
Sizing
It is important to note that The Boulder boot are NOT sized the same as other styles. They are built on different outsoles, so please be sure to see the sizing chart that is featured on each specific product page for more information on how they will fit.
Lems recommend that all customers order a half size larger than their US size with this boot. They claim that the boots fit more snug than other Boulder Boot styles due to the internal waterproof membrane in the boots.
This was not my experience. As I measure 24.3cm in length, I figured a women's U.S. 9.5 would be perfect. I find them very roomy – and I feel I could have gotten away with a U.S. 9, despite it stating that they run small. I, therefore, wear them with thick socks and they feel more secure on my feet that way. They will fit any foot volume by simply loosening or tightening the laces, and I wear them rather tight.
Sustainability
Leather Origin: They source their leather from 3-year-old steers and cows that are humanely raised in the U.S. and follow strict employee and animal safety guidelines. These animals are also killed for consumption, so their meat is not wasted.
Vegan, organic and recycled options
They donate unused pairs of shoes to a charity called Soles4Souls. "Soles4Souls turns unwanted shoes and clothing into opportunity, by keeping them from going to waste and putting them to good use – providing relief, creating jobs and empowering people to break the cycle of poverty."
Style
These are probably the most stylish barefoot hiking boot on the market today. They will appeal to barefoot and conventional shoppers alike as they have a mock toe seam, giving the appearance of a smaller toebox than there really is and are constructed using beautiful full grain earthy leather.
I wear them with skinny jeans and leggings, sometimes with leg warmers and they look great. I have seen some ladies pull them off with skirts and tights, however i find they look a bit bulky on my skinny legs with skirts.
Waterproof or not?
There are varying opinions in the many Facebook groups online as to whether the waterproof Lems Boulder is in fact waterproof or not. So what is my verdict?
In my experience they are. However, I haven't rolled through a river or plowed through an ice pack as stated on the website description. I have splashed in puddles, and squelched in mud in the forest, ran home in heavy rain and walked in the snow. And my feet have stayed warm and dry.
I think perhaps the reason some people have been disappointed is that the water may be entering above where the gusset ends at the second lacing eyelet.
Comfort
Whilst this boot didn't require any breaking in, I do find the boning down the back and ankle cupping a little stiff, however, it is beginning to free up with wear. They are not the fastest boots to put on or take off as unlike the Vivo trackers they don't have speed hooks. Everything is relative because I find them a little heavy, but I wear very light barefoot shoes most of the time, even in winter. Alternately, someone coming from a conventional hiking shoe will find these as light as a feather!
Conclusion
A beautiful, solid, well made, waterproof, comfortable boot – perfect for work on the farm, light hikes, long walks, city wear, gardening and golfing.
Not suitable for extreme Alpine hikes due to a lack of traction on the soles.
Lems, put some lugs on the soles and they will be my favourite all time hiking boot!
Buy on their U.S. website for $165 plus free shipping within the U.S. or $25 shipping to Europe. Alternatively, you will find them on this UK website for £175 plus free shipping within the UK or £33 shipping to Europe. In Europe, you'll find them on this German website for €153.80 plus €6.90 shipping within Europe.