Born in 2015, Polish brand Magical Shoes make their shoes locally using Polish materials. Aldona Zawada decided to put a half century's worth of shoemaking experience to good use by creating a fresh barefoot brand. Their styles are very unique and offer running shoes, winter boot and sandals in adults and kids options. They also offer a few vegan styles. I was delighted when they offered to send me a pair of their Explorers: looking like a cross between a funky 70s sneaker and a plimsoll. And get this…they come in EU sizes 27-54!! I don't think I have ever come across such a huge range, so get the whole family all retro in 2021! The opinions expressed in this review are my own, so let's dive in!
Video Summary
Website Description
"Our flagship model – the Explorer – valued for its multi-functionality and casual design is respected by people looking for comfortable every-day shoes, as well as those physically active who search for barefoot experiences.
Extremely flexible and resistant to piercing, the Magical Rubber sole adjusts to every movement of the foot and ensures maximum contact with the surface.
Strong air mesh combined with natural suede leather do not interfere with our natural foot motion and allow to feel complete freedom.
Why is Magical Shoes Explorer the most universal minimalist shoe in the world?
-When designing the Explorer model, the main idea was to create a sports shoe that works in every field. (In which sports would Magical Shoes Explorer work best)
– Ideally suited as an everyday shoe: for work, for a walk, for shopping, in everyday activity, because it does not restricts the movement of your feet.
-Thanks to their lightness and flexibility they are the perfect companion to many expeditions because after folding they fit into every backpack, purse and even pocket.
– This is a UNISEX model in sizes from 27EU to 54EU (seriously; D), which is why they are minimalist shoes for children, women and men.
-Magical Shoes EXPLORER is created in eight different colour versions, among which there were also two fully vegan options, for the production of which we did not use materials of animal origin."
Unboxing
These shoes arrived in a little flat box (image below), so I wasn't expecting it to be them at all. I was happy to see the minimal packaging involved. I was immediately struck by how compact they were, thinking how nice they would fit into a bulging suitcase! My other thought was how absolutely funky they were, they brought me back to those old sneakers I used to wear as a kid! They did look quite darker than in the website image (see below), but still very attractive.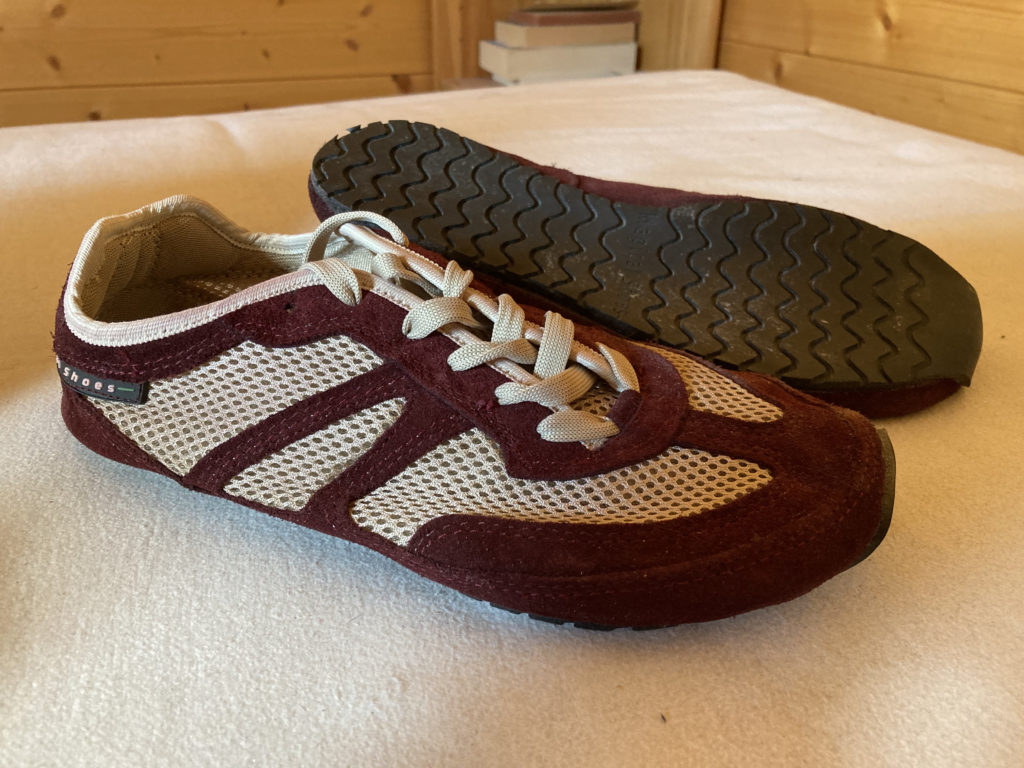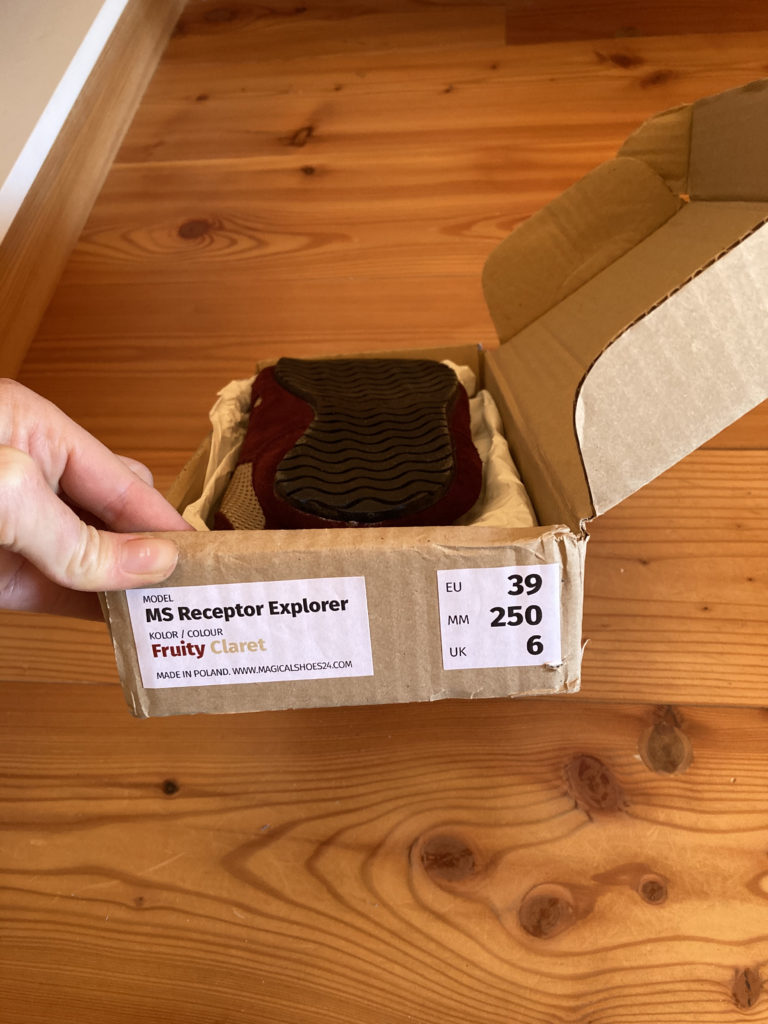 Specs
Model: Explorer Unisex
Colour: Fruity Claret
Choices: 11 colours
Materials: Uppers: natural leather + air mesh fabric
Inner lining: air mesh fabric
Lacing: Cotton
Sole: TPU
Sizes: 27-54
Stack height: 5mm sole + 1mm insole = 6mm
Toe-Box Shape: Sloping from the big toe
Tested on: Bare Soled Girl, EU size 39, slim leg and ankle, low instep, medium to wide toe box, Egyptian toe-box shape
Weight: 175g per shoe (size 39)
Barefoot Brief
Flexibility: Can I do a one-handed roll and twist with this shoe? YES. These are incredibly flexible.
Zero Drop: Do they have a totally flat sole? YES. There is absolutely no heel whatsoever. And the insole only adds 1mm to the stack height so 6mm between your feet and the ground.
Toebox Space: Do they have plenty of space for toes to wriggle? YES. There is ample space for toes, although those with a longer 2nd/3rd toe mightn't have the space they need. For me with a sloping toe-box, they are perfect.
Stack height: Is the distance from foot to ground small? YES. Stack height is just 6mm, consisting of 5mm outsole and 1mm insole.
Arch/Cushioning Test: Are they free from supports/cushioning? YES. There is no cushioning of any kind in these shoes of any kind. They are extremely flat.
Ground Feel: Is there a decent ground feel? YES. There is abundant ground feel in these since they are so flexible and flat.
Lightweight: Are they lightweight? YES. VERY. They are the lightest sneaker style shoe I have at a mere 175g per shoe.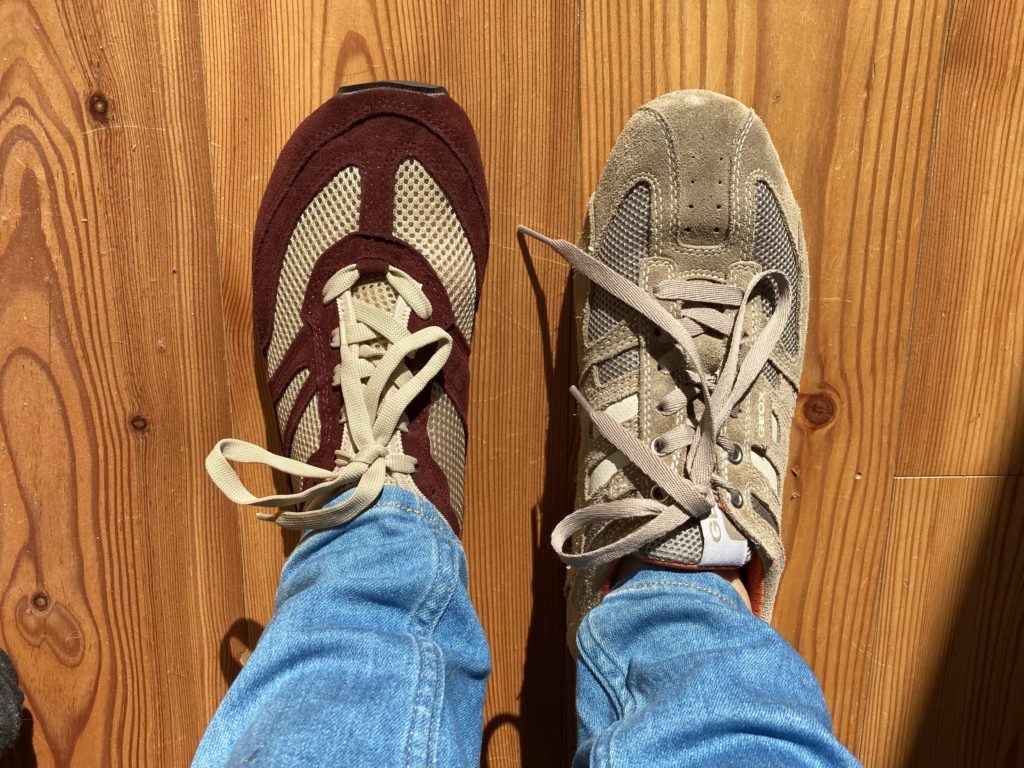 Materials
Uppers are a suede burgundy/claret coloured leather with sections of synthetic beige air mesh. The lining is synthetic air mesh with smaller holes and the lightly padded tongue is air mesh on both sides. The insole is also air mesh. This material is super breathable so perfect for a summer run. They are well stitched with slight padding at the heel which gives an otherwise 'collapsed on itself' shoe some structure. Like the brand Wildlings, these shoes really only take on a shoe shape when they are on a foot; they don't have a lot of form on their own. They offer a one year warranty and are even open to sending two different sized shoes to accommodate odd-sized feet! They will work best on dry warm days, so not perfect for the current weather: wintry snow! However, I did throw them on one day to do errands in the village with my Naboso insoles and my feet were alright!
Sole
The sole is TPU, with a fun little wavy pattern. There is no give in the sole and grip is fine (but definately not for a rainy day). It is extremely flexible in all directions.
Sizing
They state "If you are a new client of Magical Shoes, we recommend choosing the size you usually wear. For all models available in the Male and Female category, 3-4mm should be added to the length of your foot. If the length is between two sizes, choose a larger size. For children's shoes Explorer and Explorer Autumn it is recommended to add from 6-10mm more than the actual length of the foot, so as to ensure comfort and a longer period of wearing footwear."
I prefer 1cm space at the front of my foot but went with their recommendation to get a 39 (which is my usual size). I measure 24.3cm and the 39 in the size chart (on their website) measures 24.8 which gives me 5mm space. This is fine without socks, but if I wanted to wear with socks a 40 would've been better. Men's, women and kids sizing charts are all on the corresponding shoe style page.
They fit my foot shape really well, narrow heel, low instep and medium-wide toe-box, however they won't work for a super wide foot. They are quite stretchy and with the lacing will suit a higher instep just fine.
Sustainability
Made locally in Poland using Polish materials
Vegan Options (although synthetic)
Made to order ensures less waste
Minimal packaging
Style
These are a simple funky little trainer, athletic enough to go running, but cool enough to pair with a little skirt or pair of leggings/skinny jeans. They have a conventional appeal and my family (non-barefooters) all love them. They are unisex and I think will equally work on men and women. I do wish they had the brighter colour displayed on their website which has more richness than the deep burgundy that they are in real life. But I really like them. Plus they are compact enough to take up almost zero space in a suitcase! Check out the image below. Where are they?!!!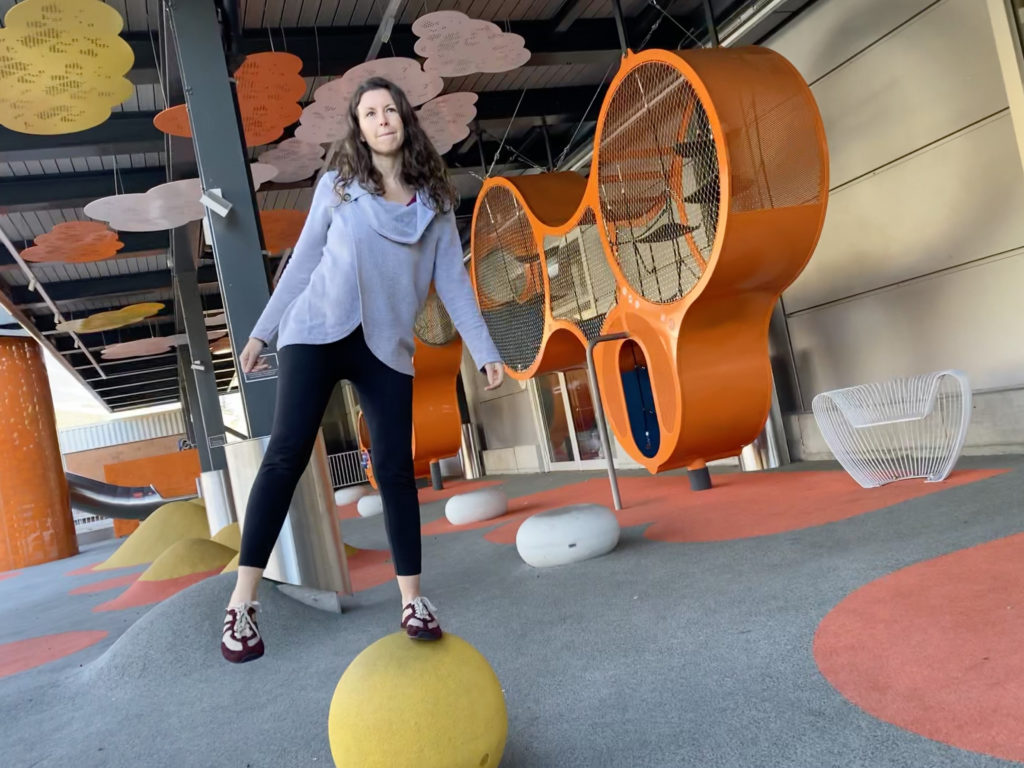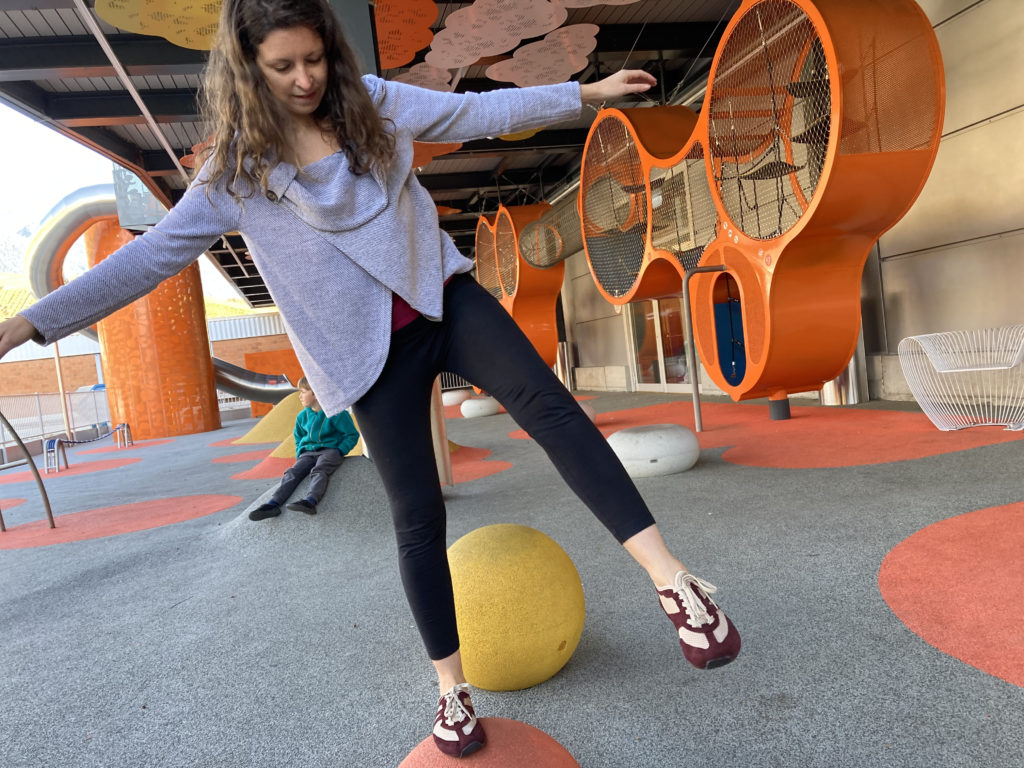 Comfort
These are to trainers what Geniale are to sandals – incredibly flat and sometimes unforgiving. They are certainly not a transition shoe, so for those of you just getting into barefoot running, I wouldn't recommend these. However, for seasoned barefooters, you will love the ground feel of these shoes. They wrap around feet in a stretchy glove-like way and the lining is comfortable.
Conclusion
I love these little unassuming little shoes from an unassuming little brand; they don't take up any space, they come in every size under the sun and are unisex, so the whole family can wear them! They are currently on offer here for €89.10 with worldwide shipping for €6! I would like to return in a year with an update on how they are holding up but they do offer a one year warranty, so that makes me feel confident they will last. I am always happy to support small brands so give Magical Shoes a try!