It's quite incredible to see the transformation of your leather shoes and sandals with a damp rag and some leather balm.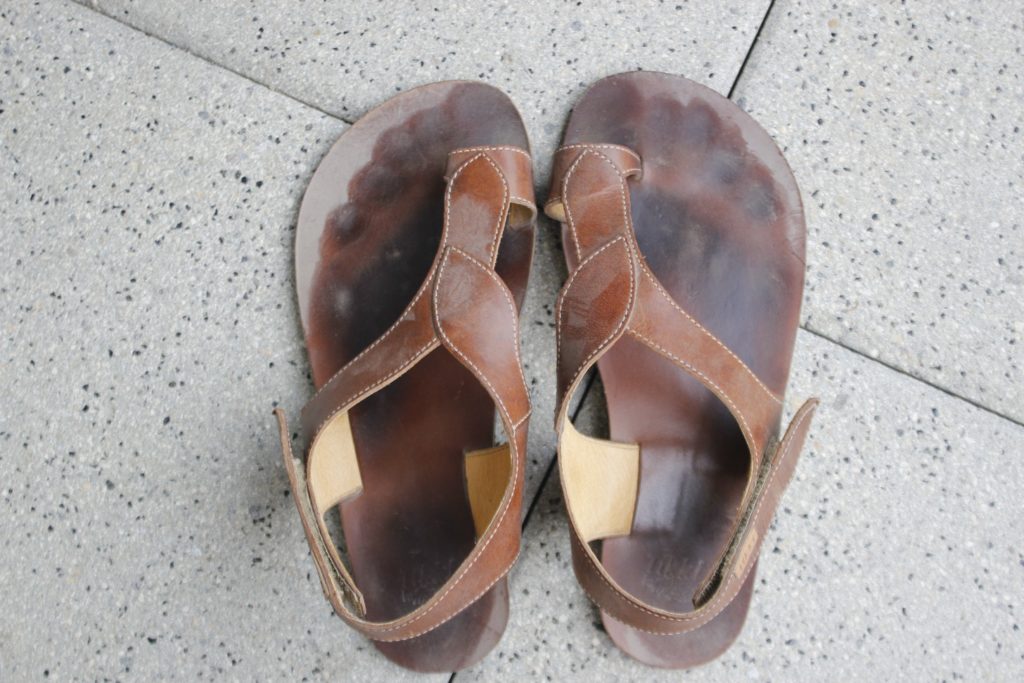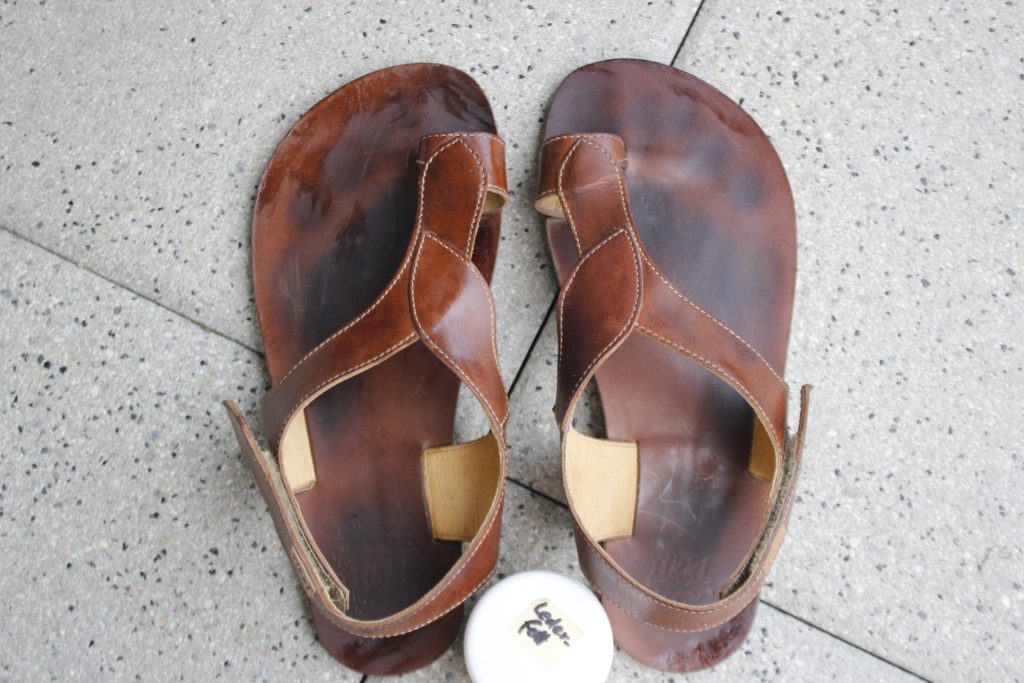 Once you've rubbed down your shoes with a damp cloth, allow to dry. Take a dry cloth and apply the balm lightly to the leather. massaging it into all the nooks and crannies. Watch the leather darken and come back to life with a beautiful earthy shine. When you're done, the leather will be beautifully soft and supple, with a real organic look and feel. Wipe off any excess and follow up with a waterproofing spray if you intend to wear them in rainy conditions.
25g beeswax
25g cocoa butter
50g sweet almond oil (or any not-too-greasy oil such as grapeseed, olive, or canola oil)
Melt everything together in a small saucepan over medium heat. Pour into a 125ml jar or tin and let cool until solid for 30 minutes. And that's it!