Jose from Xenet Sandals officially began making huarache style sandals in 2019. He makes them by hand (see image above), from cutting the sole to gluing, sanding, logo printing, to the final assembly. He has 4 styles: the Epic (for asphalt at 5mm sole thickness), the Gambler 10 (trail at 10mm), the Gambler Protect (hard trail at 11mm), and the Camber (multi-terrain at 8mm). He also has a kids model called Cachorro (Spanish for puppy!) at 5mm. Jose kindly offered a pair of Camber sandals for me and Cachorro for my son to try out in exchange for a review. However, the opinions in this review are my own.
Website Description:
Translation from Spanish:

Camber Model: The Camber is the most versatile sandal of the four models that we have to date and it moves perfectly on asphalt and on roads, although you can also wear it in more difficult terrain.
The sole is the Clivia by Vibram which, with a thickness of 8mm and its Morflex compound, guarantees comfort and a quick adaptation to the foot, as well as lightness, flexibility, great recovery capacity and good abrasion index.
The closure is the same as in the asphalt model, a 20mm polypropylene nylon strap, and a pin buckle, with which you will be able to have the sandals perfectly adapted to your feet in a very short time.
The midsole is made of a 3mm high-density EVA rubber. This EVA has great flexibility and dimensional stability. The footbed is the same as in the Epic, a microfiber that absorbs sweat instantly.

Cachorro Model: The puppy is designed for the smallest of the house. It has a 5mm Vibram Dunas sole, and for the footbed we choose a 1 or 2mm EVA for podiatry use and nylon strap as the lacing.
Unboxing:
I was surprised at how lightweight and attractive these sandals were out of the bag. When I think of huaraches I think of casual comfortable sandals, but these were quite classy I must say! The packaging was pretty minimal so that was a bonus. And the kids model was super cute.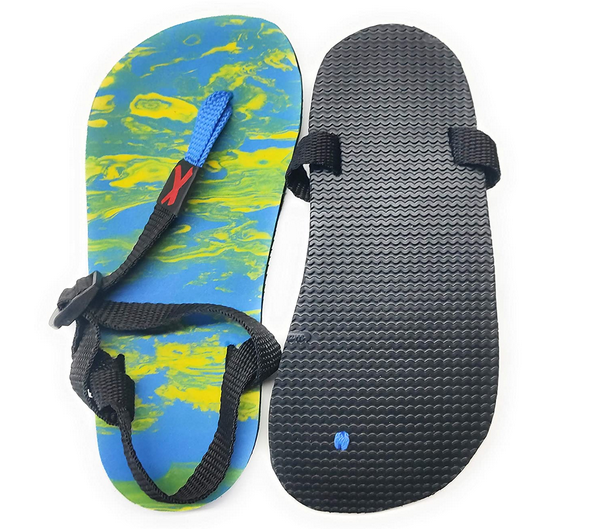 Specs:
Model: Xenet Camber & Cachorro
OutSole: Camber: Vibram Clivia, Cachorro: Vibram Dunas
Surface Lining: Camber: 3mm high-density EVA rubber, Cachorro: 1mm EVA rubber
Lacing: 20mm polypropylene nylon strap (various colours) and buckle
Sizes: They have created their own size tables, adult sizes run from 1 to 10 which equates roughly from 36 to 43 in EU sizes. Their kid's sizes run from X1 to X8, which equates roughly from 26 to 36 in EU sizes.
Stack height: Camber: 8mm, Cachorro: 5mm
Tested on: Bare Soled Girl, EU size 39, slim leg and ankle, low instep, medium to wide toe box, Egyptian toe-box shape and Ben, 7 years old and currently 17.8cm in foot length, with a medium toe box and low instep.
Website: in Spanish, translated with Google Translate
Barefoot Brief
Flexibility: Can I do a one-handed roll and twist with this shoe? YES. These are a very flexible sandal.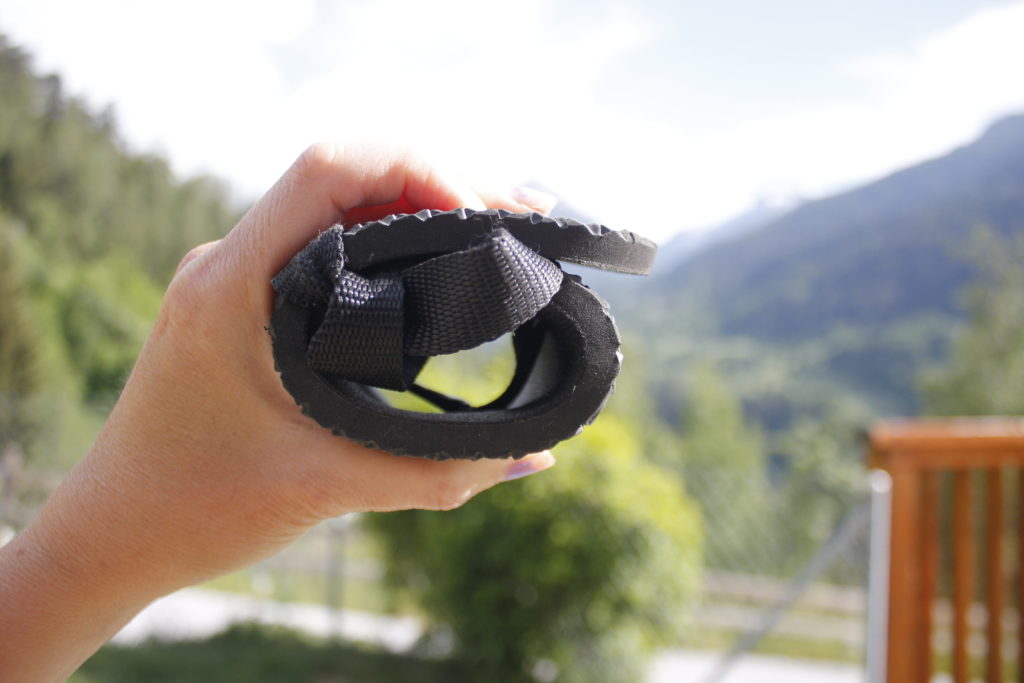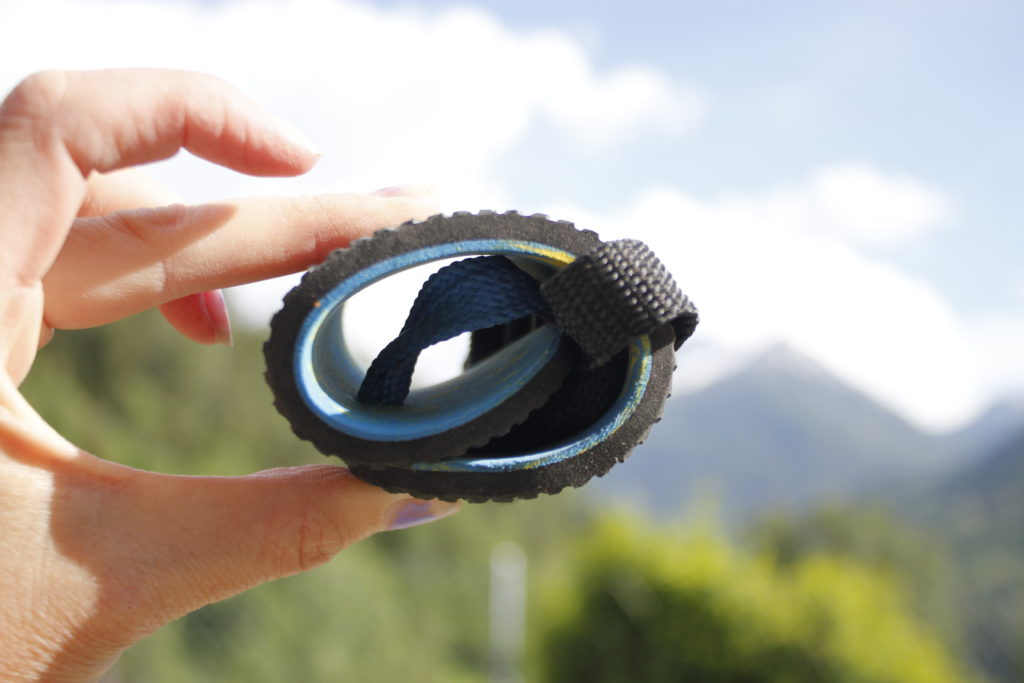 Zero Drop: Do they have a totally flat sole? YES. There is absolutely no heel in this sandal.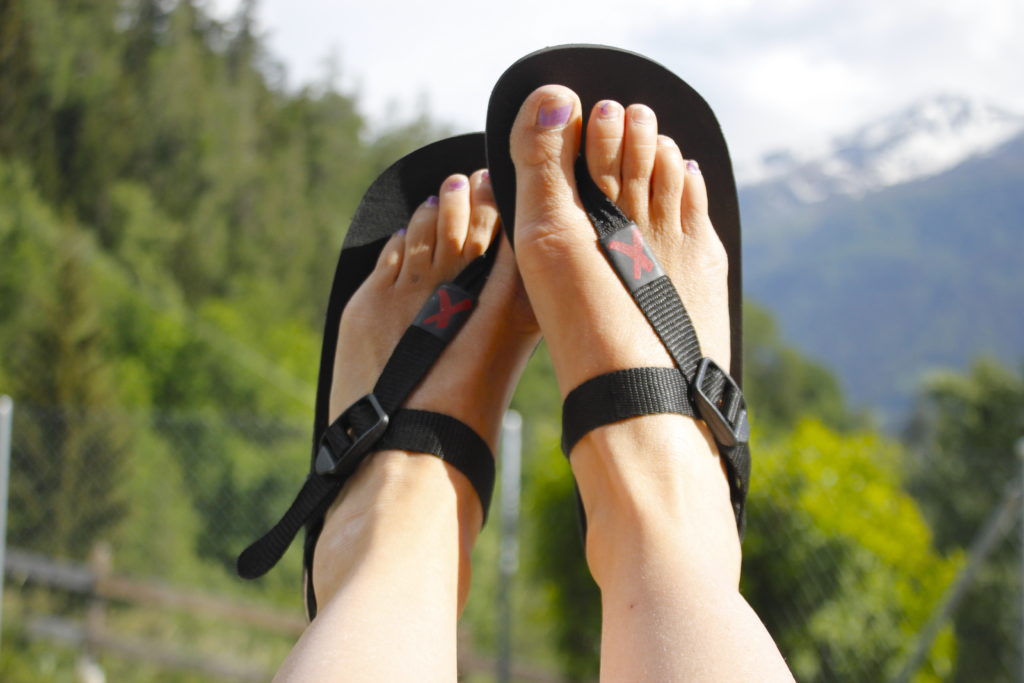 Stack height: Is the distance from foot to ground small? YES. They have 8mm between my feet and the ground, so not the thinnest, but these are an all-terrain sandal so I appreciate the extra few centimetres on asphalt I must say.
Arch/Cushioning Test: Are they free from supports/cushioning? YES. They have no supports or cushioning of any kind. The sole has a little give, so not as firm as some others.
Ground Feel: Is there a decent ground feel? YES. There is an average ground feel in this sandal.
Lightweight: Are they lightweight? YES, one of the lightest sandals I have ever worn at 68g per sandal, I'm not kidding! So light as a feather for sure!
Sole and Surface Lining:
The sole is the Clivia by Vibram, with a thickness of 8mm. The sole has adapted quickly to my feet, are super light, and have a decent grip. I wouldn't consider them as having the firmest sole ever, which I appreciate on hard surfaces. The surface lining is microfiber; thermoregulatory, anti-allergic, and with the ability to absorb 8 times its weight in water, so good for sweaty feet, and they are comfortable on hot days. For the puppies, its a 5mm Vibram Dunas sole and EVA rubber on the footbed with its three finishes; charcoal, blue/yellow, and pink (see below), which Ben finds comfortable. He hasn't complained of being sweaty in them anyway!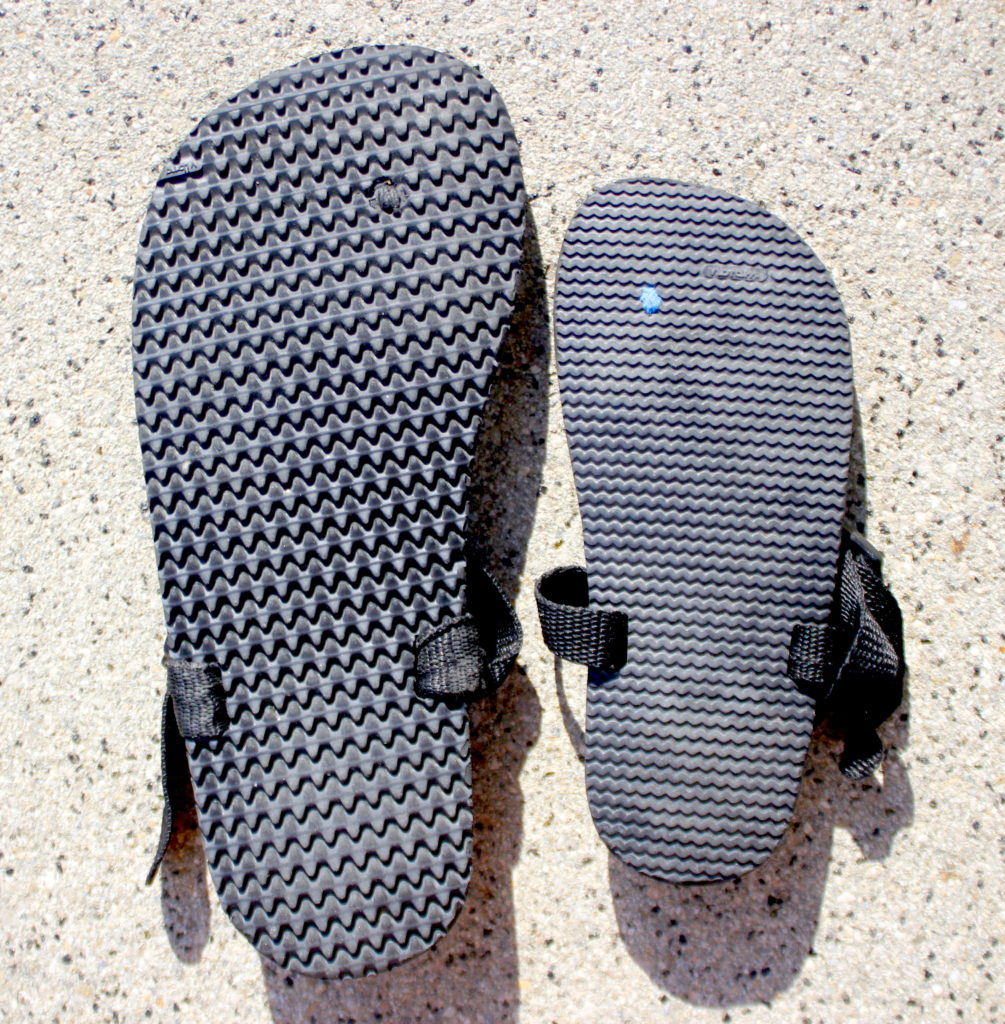 Lacing:
The 20mm polypropylene nylon strap can be tightened and loosened very easily with a simple black buckle (like the shoulder straps on a backpack), so you can get a nice snug fit. It took us both a little while to get used to the fact that its better to tighten initially when you put them on so they are almost too snug, as they feel better on the foot. They then loosen a little.
Sizing:
They have a broad size range, ranging from 26 EU sizing (a kids size), all the way to an adult EU 43.
My feet are 24.3 cm long and I chose size 3 and Ben X2. These fit very well in length and width (I have very medium-wide feet). I imagine they would be pretty easy to cut them a bit smaller with scissors if needed.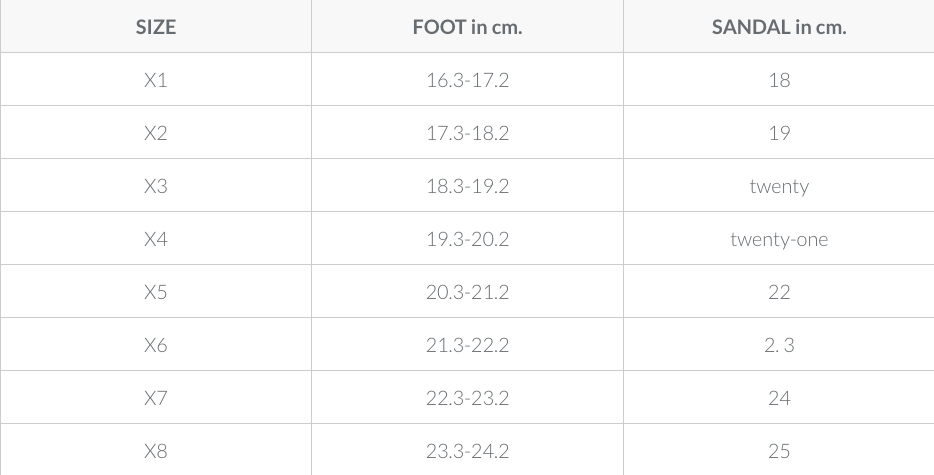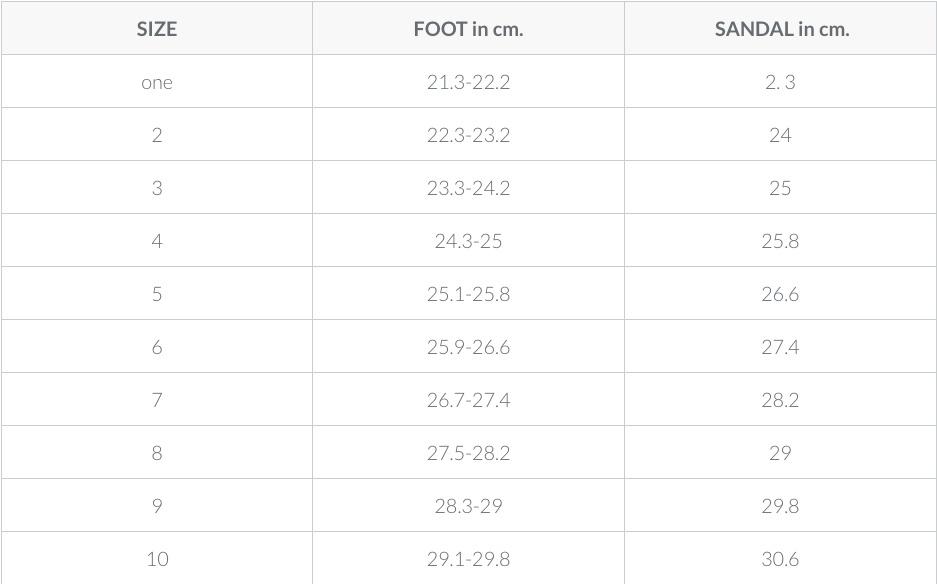 Sustainability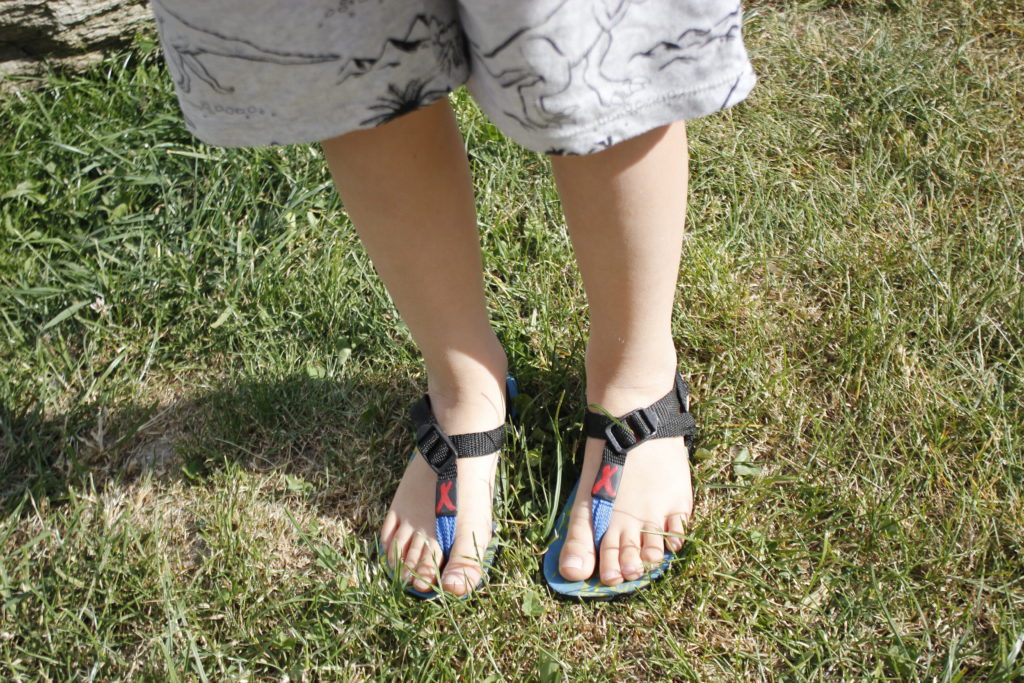 Comfort
These are a very comfortable huarache sandal, and I do find myself reaching for them when I run down to the post box, so that means they are the quickest shoes I have to put on by the door! I love their versatility, I can put them on… walk on asphalt to the post office, then continue into the forest for a little hike, and even go into the river with them and they are good for all! Ben is quite happy with his, although he finds the lacing system a little fiddly as they are his first pair of huaraches, so if I'm honest they are not the first pair of sandals he is reaching for.
Conclusion
These are currently my favourite huarache sandals. They are a very reasonable price, look quite smart, and are handmade by Jose, a guy in Spain, and I like buying from people I can put a name and face to! Oh, and if they get dirty, they are clean and dry again in no time, so great for Summer fun.
You can order the Xenet Camber for €39.40 and Cachorro for €34 from Amazon Spain. If you don't want to order there, you can order directly from Jose by email: info@xenetsandals.com or his Whatsapp number: 0034-644948814