Perhaps to explain my nonsensical headline, I will first explain what non-conventional footwear means to me, commonly known as barefoot footwear.
I usually use the term barefoot on this blog to refer to shoes, but I feel like the 'barefoot' qualities I attribute to shoes do not need to be limited to them.
Barefoot shoes:
allow my feet the freedom to move in the way nature intended them to
don't lift anything up
don't push anything down
don't cushion anything
don't squish anything in
Can anyone think of other garments we place on parts of our bodies that could have the same effects as those listed above?
Skinny jeans, tight-fitting tops, and yes, you've guessed it – bras!
When I think back to how many bras I have worn that:
didn't allow my breasts the freedom to move in the way nature intended them to
lifted my breasts up
pushed my breasts down
cushioned my breasts
squished my breasts
And all in the name of what? Presumably, the same thing that made me wear conventional shoes for so long – perceived aesthetics, a perception of beauty, that those in the barefoot industry would like to change! The thing is, conventional shoes do not allow the same freedom of movement. They are in some ways an example of a 'cast' (as Katy Bowman would say).
'Casting' body parts has really become the norm throughout history, from the ancient practice of Chinese foot binding to 19th and 20th-century corsetry. However, we probably don't equate our incredibly skinny skinnies, our sexy leather pants or our Wonderbras with restrictive 'casting'. For most of us (including me until a few years ago), we don't even give it a second thought to shove our heaving body parts into what can only be called casts. I am not telling you all to go burn your bras but have you considered that our beautiful breasts are not dead lumps of putty to be pushed around to look good in your going out dress. They are sensuous, life-giving, evolutionary glands, teeming with lymph, nerves and vasculature.
If you have been endowed with larger breasts, then, of course, a little support is valued. But there is an amazing array of bras, bralettes and sports tops out there that can fit the bill, look good, and feel amazing.
Without further ado, let's take a look!
The fashion industry is a dirty bastard. So we put sustainable thinking at the centre of everything – that means we only choose fabrics that care for our environment and we only ever partner with factories that care about their impact, too. When we say sustainability is our core mission we don't mean that sustainability is nice to have – we mean that it's the only way we act.
I love Organic Basics. I love their ethics, I love their new low impact website, I love their underwear! They are the absolute proof that sustainability and comfort can go hand in hand with sexiness and femininity. They have offered me a 10 % discount code for you guys – please use BAREOBC, valid until August.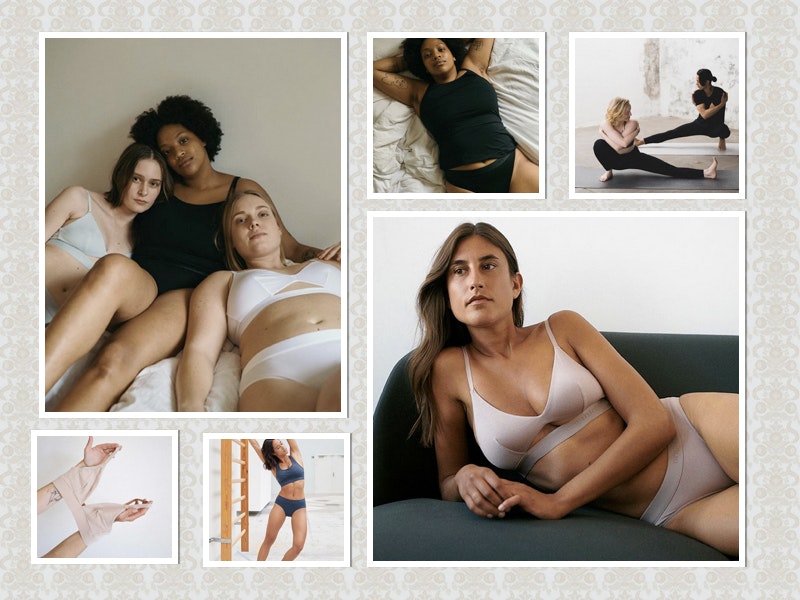 At Brighton Lace, we make limited-edition lingerie in the finest eco laces and sustainable fabrics. From gorgeous vintage-inspired lace underwear to cosy cashmere bralette sets, we specialise in feel-good, feminine lingerie that is ethical too!

Whether you're looking for romantic, delicate bridal lingerie, something lacy for a special occasion, a pretty gift for her, or simply gorgeous intimates for everyday delight, we've got something to help celebrate the beauty of being you.
This small women-led business has intrigued me for some time. They offer simply beautiful underwear that any woman would feel special in!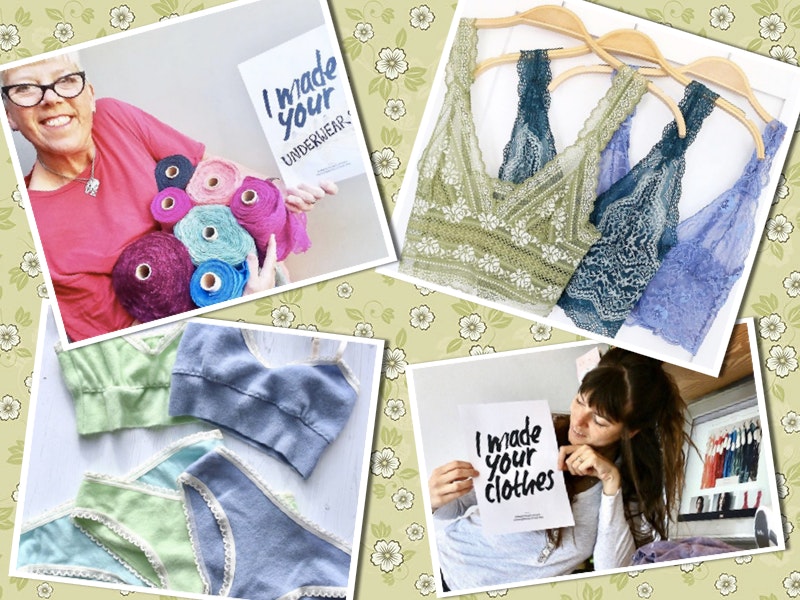 Founded with a vision of creating a fashion company with ethical and sustainable values at its core. Ethically made in Portugal and using GOTS certified organic cotton, AmaElla produces timeless lingerie classics that are kinder to the skin, kinder to the environment and better for farmers and their communities.

We make lingerie for you and the real world you live in. We invite you to help us redefine beauty and change shopping behaviours to safeguard our environment and ensure workers and farmers thrive. We want you to be part of our journey, join in the conversation and help us in our mission.

We know you care about your wellbeing, your look and your impact on the planet. That's why we'll always be honest about how our products are sourced and made.

We will remind you that beauty is about self-love, realism, inclusivity and honesty. We will care for you by making lingerie with only the finest organic fibres offering you softness, versatility and comfort that never compromises on style.
Not an underwire in sight! Aren't they sensual!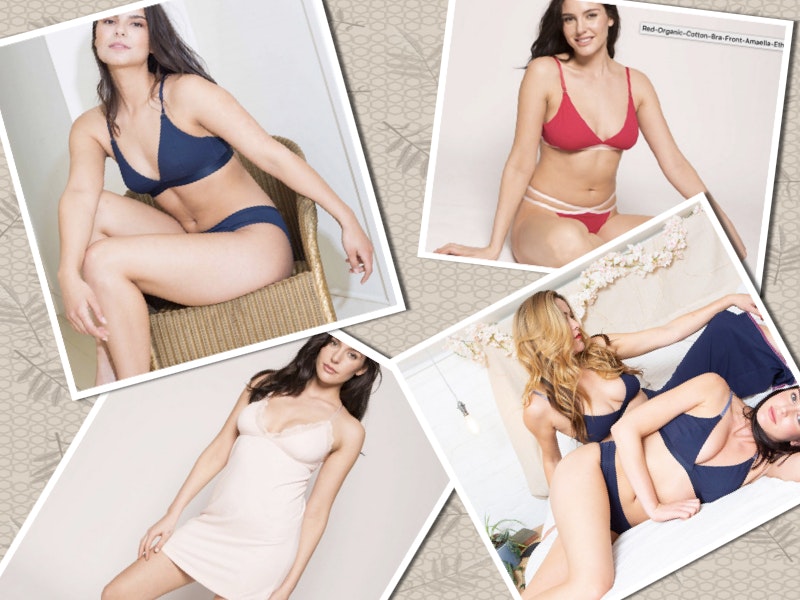 Soft underwear is underrated and difficult to get hold of. We got tired of large European underwear houses coasting on their brands, failing to bring you a premium product to slip into every morning. So we decided to create something better, something new. In an era of fast fashion, we're doing things differently. At the heart of Sloanie is a core line of underwear that we think is just about perfect. The first thing you put on, and the last thing you take off: most people spend two-thirds of their life wearing underwear*. So, they shouldn't be an afterthought. Start every day with confidence and comfort, and end each day feeling fresh and free.

The fibres used to make our super-soft undies are produced from responsibly managed forests in Austria and across Europe by an industry-leading sustainable fibre manufacturer.
Another superbly sustainable brand, and stylish minimalist underwear wuth no padding or wires.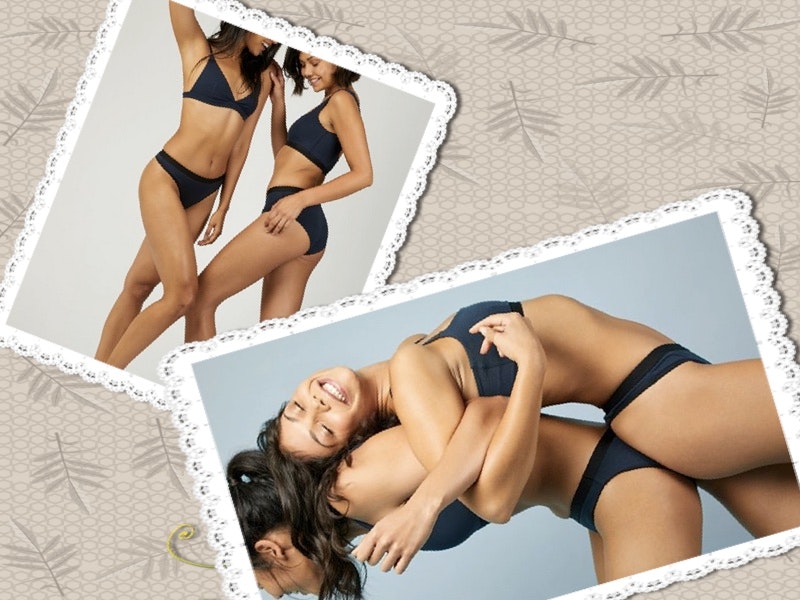 Anekdot is an upcycle brand

This does not mean you will be wearing someone else's underwear. It means that we source our superb materials from production leftovers, end of lines, off-cuts, deadstock and vintage trimmings turning them into something beautiful and meaningful for your everyday life. We are in perpetual search for new opportunities to source our materials. This could be a closing down factory, maker's surplus, production errors or miscalculations. The materials we use have never been previously worn, but we thought we'd give them a new chance to be enjoyed. For the above reasons our products are limited editions and can hardly be reproduced.
Upcycled underwear, a fusion of exquisite nostalgiac and sleek comfort.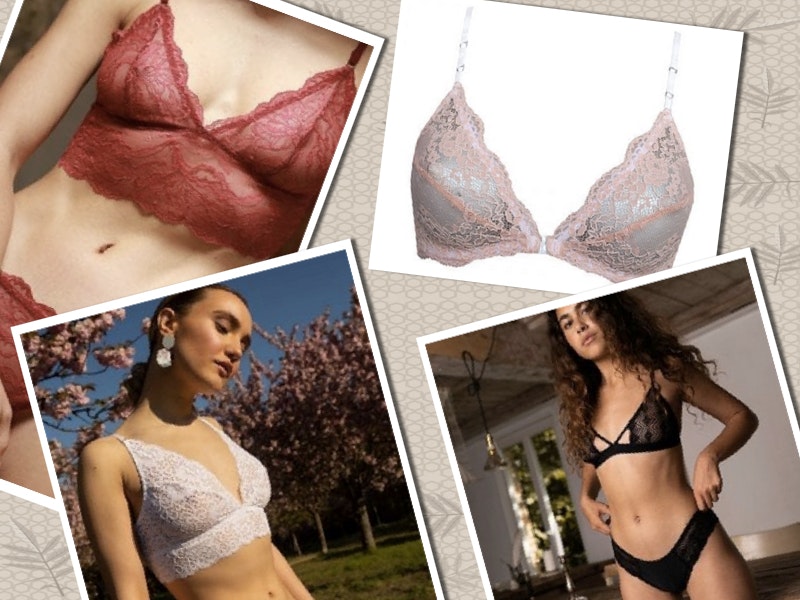 Or you can always make your own! Check out Madalynne Intimates for patterns, including the free pattern seen below.