I must say I was pretty excited to discover Groundies as a brand. They happened to come up in my Instagram newsfeed, and at first glance, I couldn't believe my eyes – on-trend stylish shoes – and barefoot approved! They also have some vegan options and are suited to medium or medium-wide feet, so perfect for me. Since it still cold outside and I love riding boots with skinny jeans, I had to go for the Toronto riding boot. Groundies kindly offered me these boots in exchange for a review. However, the opinions in this review are my own.
Groundies Description:
A classic leather boot for maximum barefoot feeling: The Toronto is your companion throughout the winter. The versatile boot completes almost every outfit, from casual to elegant. It is manufactured in Portugal from high-quality locally sourced leather. The soft lining made of pure virgin wool keeps your feet cozy and warm. The typical Groundies barefoot sole is completely flat, thin and absolutely flexible letting you feel the ground with every step. You'll walk healthy and natural.
Unboxing:
These boots arrived on a chilly winter morning, so as I took them out of their box, the first thing I noticed was the soft wool lining. How lush! They were also very smart for a barefoot boot. I couldn't wait to try them on, so on they went over my pyjama bottoms while I made breakfast for everyone. They felt like the coziest slippers I ever wore!
Specs:
Model: Barefoot Leather Boot Toronto slim
Colour: Black
Choices: One colour black, with two leg widths, wide and slim
Materials: 100% cowhide leather, uppers virgin wool lining, microfibre insole, and LTPU outsole, side zipper
Sizes: 36-43
Stack height: 6.3mm
Weight: 360g per boot (on size 39)
Tested on: Bare Soled Girl, EU size 39, slim leg and ankle, low instep, medium to wide toe box, Egyptian toe-box shape
Barefoot Brief
Flexibility: Can I do a one-handed roll and twist with this shoe? YES. For a riding boot, these are a minimalists dream. As urban as they look, I have been out in the forest with them and they perform as well as a sneaker in terms of ease of movement.
Zero Drop: Do they have a totally flat sole? YES. There is absolutely no heel in this boot.
Toebox Space: Do they have plenty of space for toes to wriggle? YES. The caveat here is my foot is medium-wide, therefore they may not suit very wide feet.
Stack height: Is the distance from foot to ground small? YES. They have 6.3mm between my feet and the ground which I would consider pretty good for a barefoot shoe.
Arch/Cushioning Test: Are they free from supports/cushioning? YES. They have no supports or cushioning at the insole of any kind.
Ground Feel: Is there a decent ground feel? YES. Since there is not much between you and the ground, and the sole is relatively soft, there is a decent ground feel in this boot.
Lightweight: Are they lightweight? YES. For a riding boot, they are very lightweight.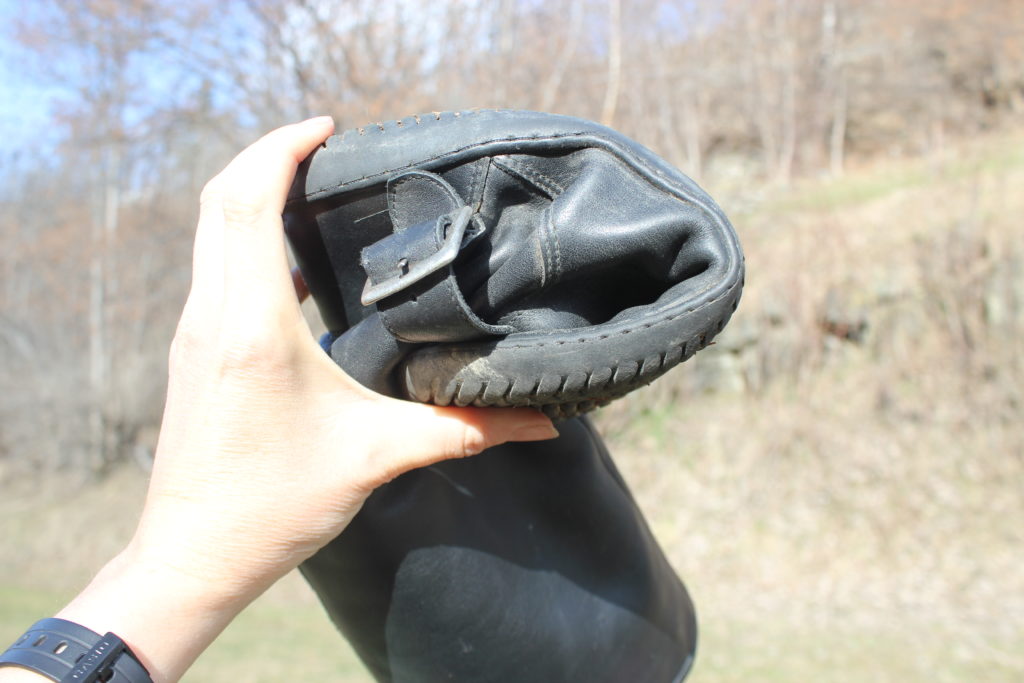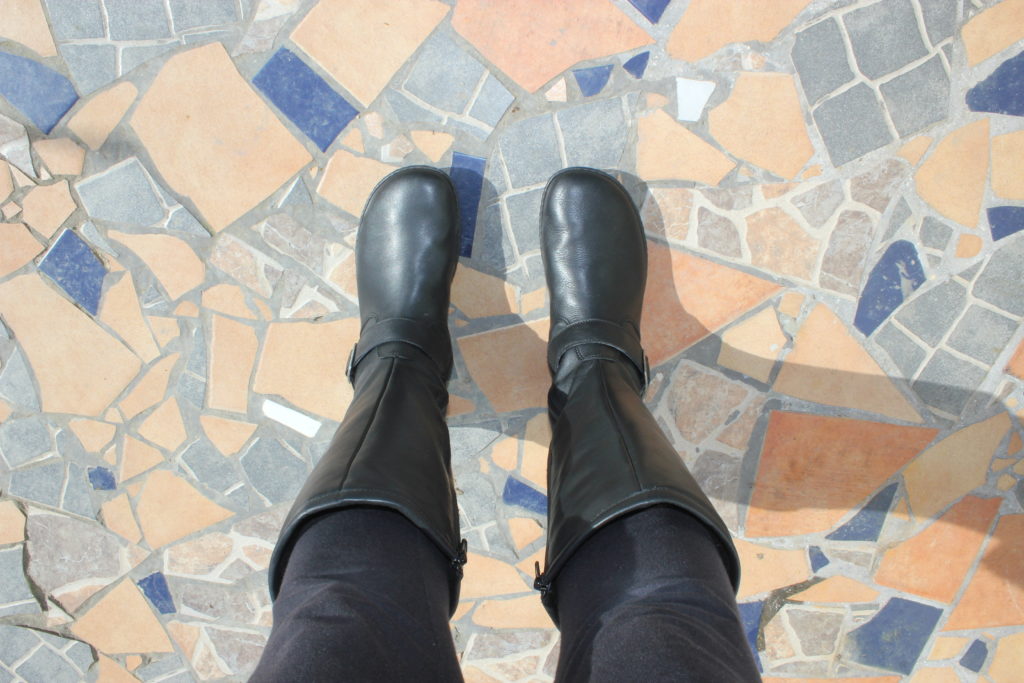 Materials:
The uppers are made from utterly buttery soft leather. Their leather comes from Spanish and Portuguese farms where the animals are traditionally kept as farm animals for meat, cheese, and leather. I think this is important that no animals are only bred for leather production. They recommend using a protective cream or spray to protect the leather. The Toronto Slim is currently available in black only, however, it does come in two leg widths, wide and slim. I was delighted to have this option as I have very narrow lower legs and ankles.
The shaft (part of the boot that goes over your lower leg) lining is 100% virgin wool in black, very breathable, and non-itchy. It stretches down as far as the ankle, where it then switches to a sturdier microfibre layer meeting the microfibre insole. So, interestingly, it is the cozy shaft lining that keeps you warm on a chilly day, rather than the insole itself. It works well, however, there may be some of you preferring an additional wool insole for extra warmth.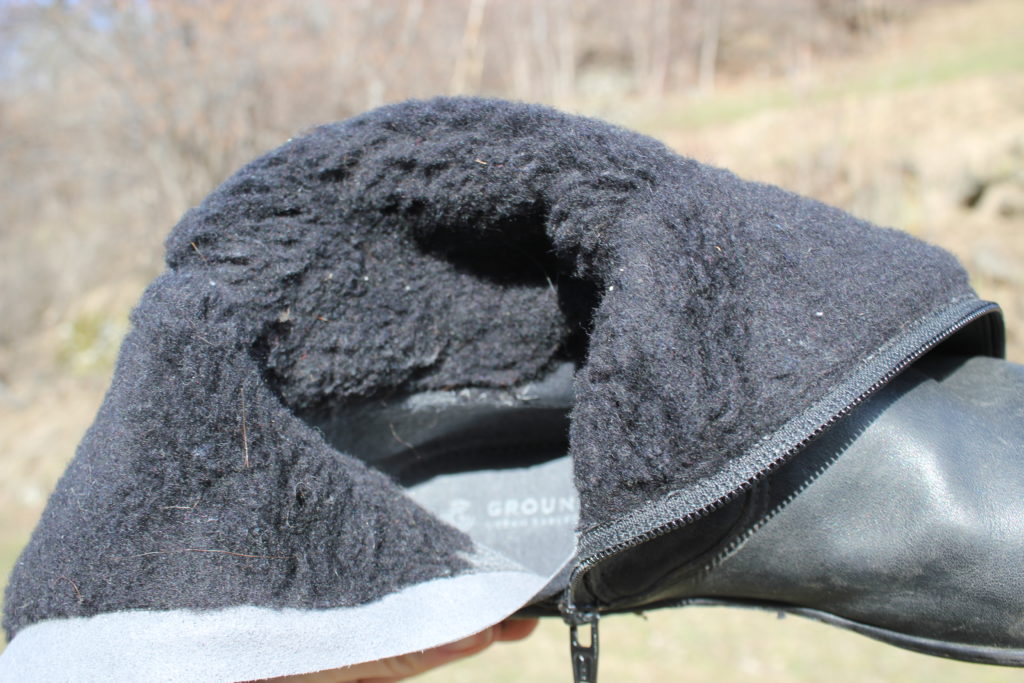 Sole:
All Groundies soles are made in Pirmasens, a traditional centre of the shoemaking trade in Germany. The TrueSense barefoot sole is made of LTPU, which combines the properties of plastics and rubber. LTPU requires no plasticizers and is free of harmful substances. It is thin, light, and flexible. I would say it is a softer sole, in the sense that I can dig a nail into it and it gives. It is non-slip, abrasion-resistant and its thickness is only 6.3 mm (3.3mm base with 3mm profile). Groundies offer a 3-year warranty against the sole wearing through which I find amazing. Once the shoes have eventually served their purpose, the material can even be recycled.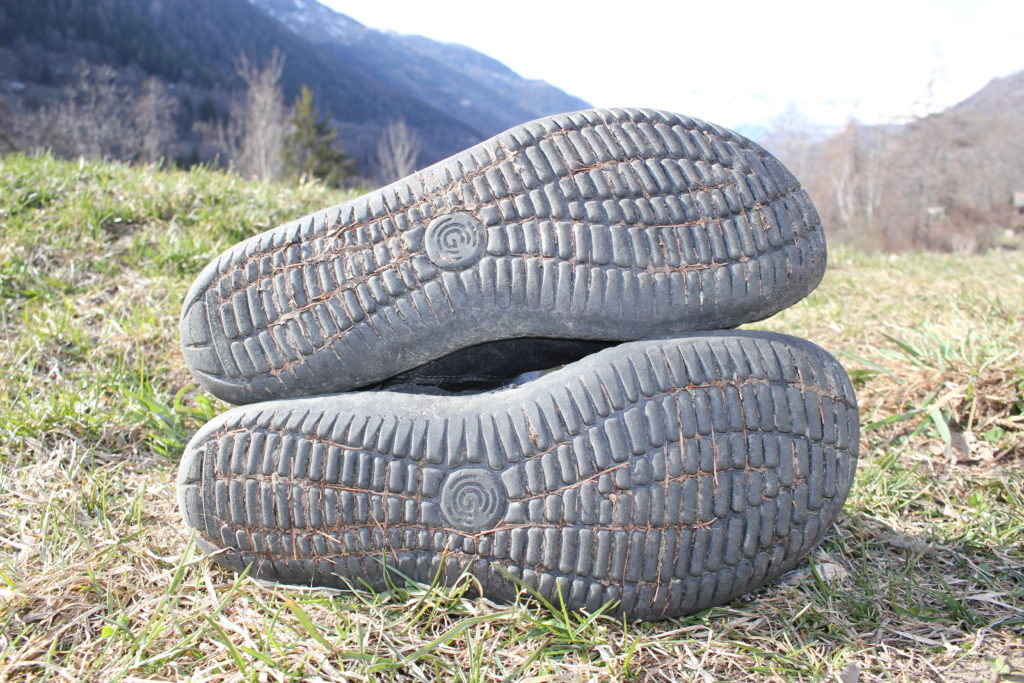 Sizing:
Sizing is pretty straight forward with Groundies. The sizing chart refers to the inside length of the shoe, so I usually add 1cm on top of this. My feet are 24.3cm so size 39 was perfect. I have struggled to find a barefoot riding boot that doesn't look like a wellington boot! So, if you have a medium-wide toe box, with a low instep, narrow ankle and narrow leg, they really are a godsend. And for those of you who need a little more space in the leg, you can opt for the wide Toronto style.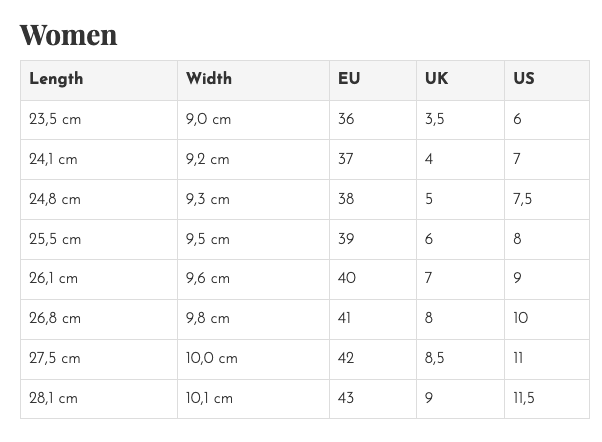 Sustainability
Made entirely in the EU
Recyclable Sole using no plasticisers and free from harmful substances
Sustainable Practices in production
Vegan Options
Leather from Spanish and Portuguese farms where animals are used for meat and cheese.
Work with the organisation Plant-for-the-Planet to plant a tree for every order
Style
I would class these boots as a classic leather smart riding boot. They can also be classed as a casual boot depending on what they are worn with. They are quite versatile in that they can be dressed up or down.
They can be worn with skinny jeans, leggings, and dresses.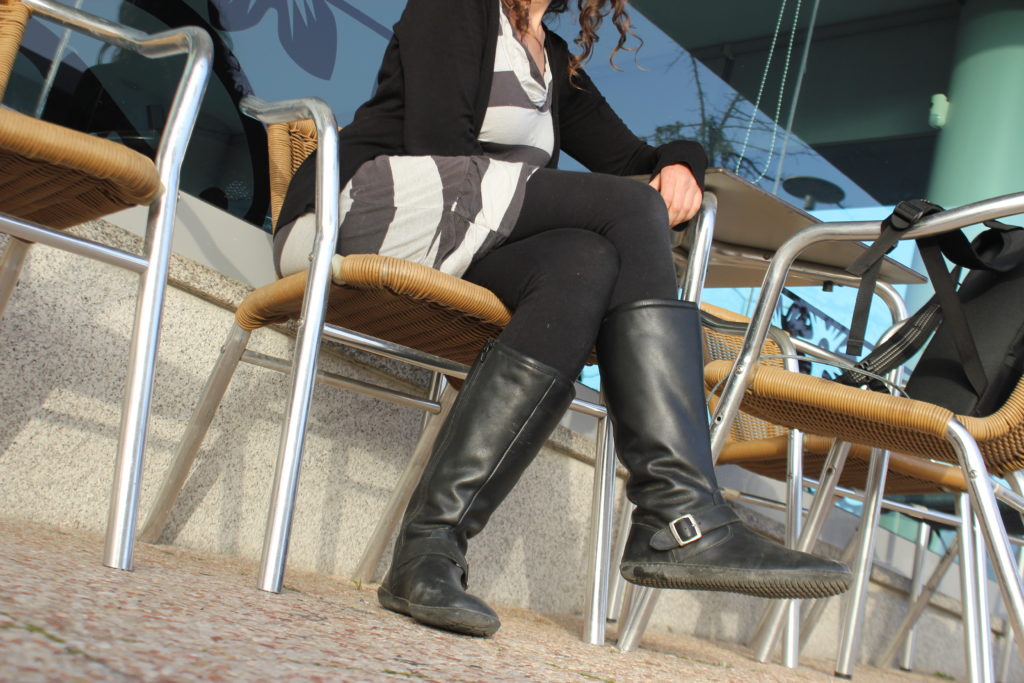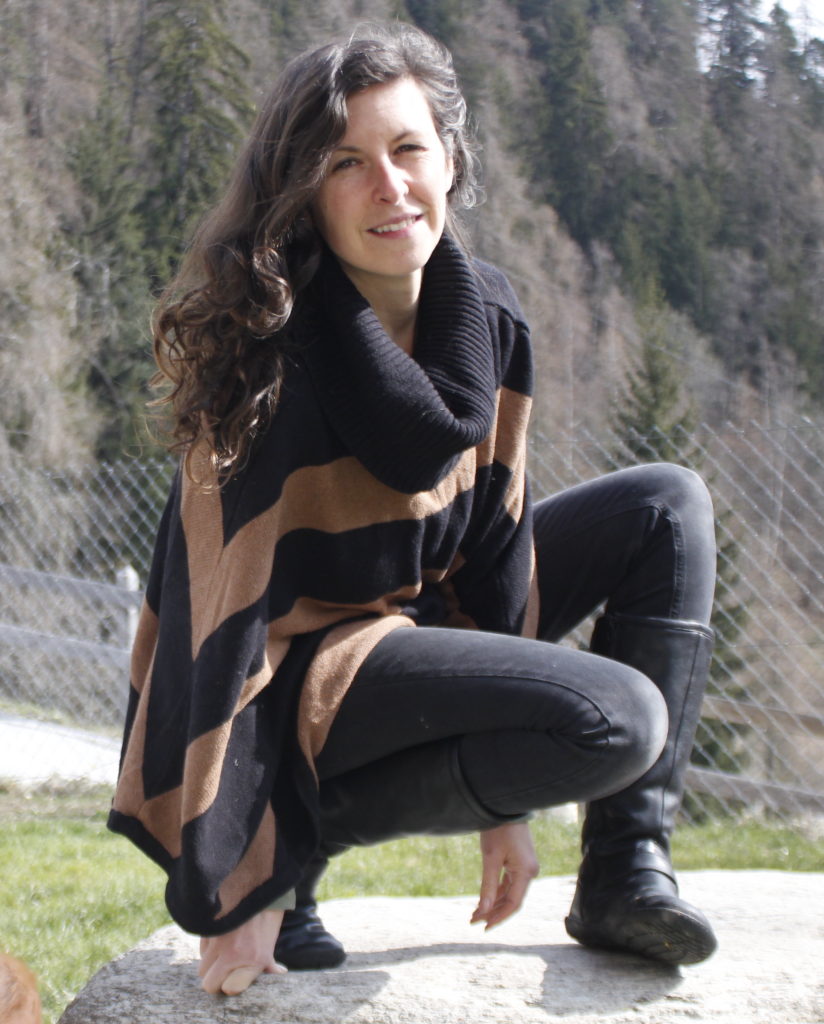 Comfort
I love how cozy my Toronto boots are. I have worn them strolling all day around the city of Porto, and going for long countryside walks, and they have been comfortable and cozy. They have a great ground feel and the fact that they are a riding boot doesn't hinder me from any movement. I can dance freely in them!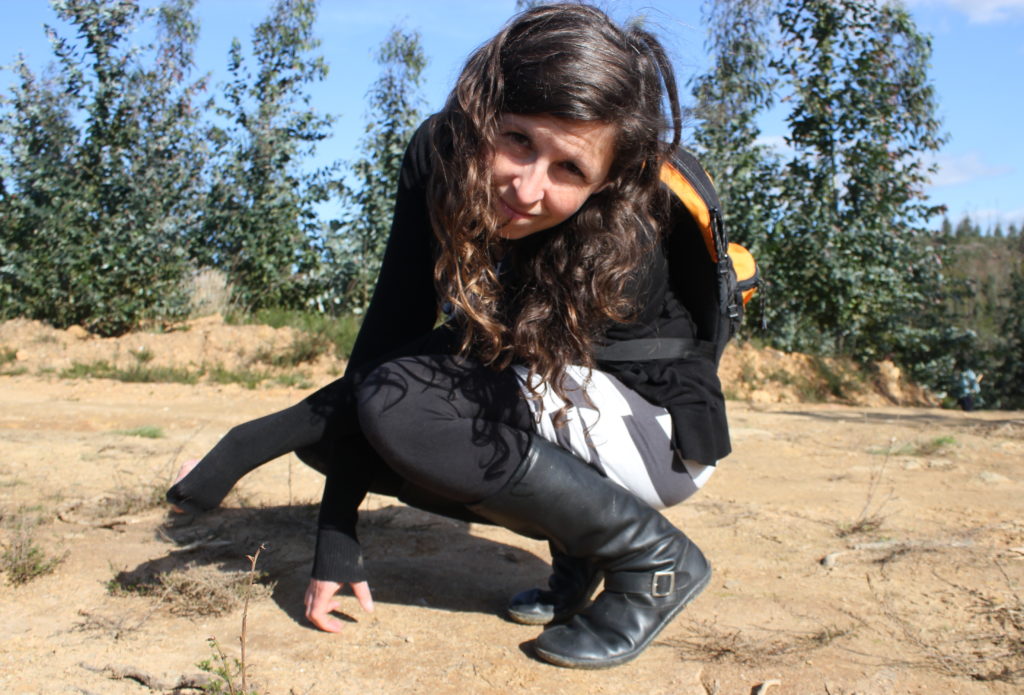 Conclusion
These are my only barefoot riding boots, so naturally, I am obsessed with them. They are soft, cozy, warm and offer the same freedom of movement as any barefoot sneaker. I am also pleased with the steps Groundies have taken towards sustainability, and think this counts for something when picking a shoe brand to buy from.
Buy Here for €189 plus shipping.